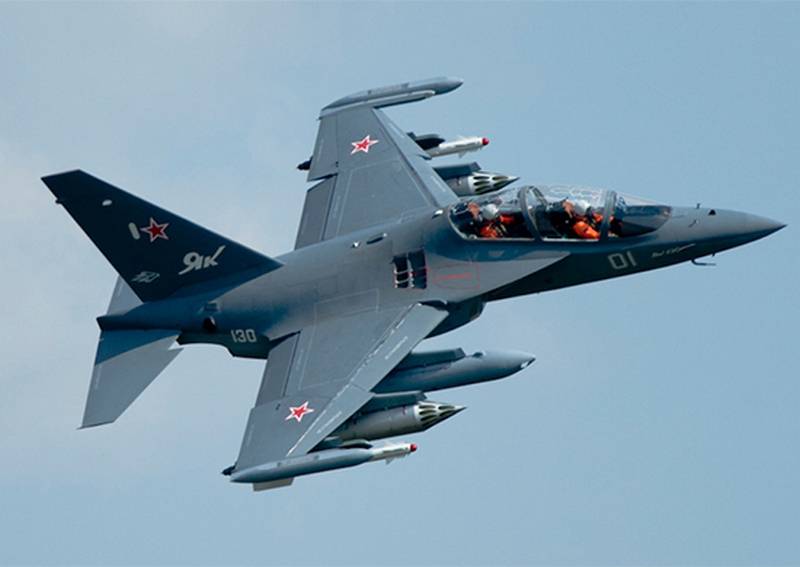 The Ministry of Defense plans to purchase new Yak-130 combat training aircraft under the already signed contract. At the moment, we are talking about 25 new Yak-130, which should be transferred to the military by 2027.
According to the Ministry of Defense, which is shared with us
"News"
, the military department intends to transfer the planned Yak-130 to the armament of the naval
aviation
The Russian Navy, where they will train, including carrier-based aviation pilots. The publication writes that the Aerospace Forces have already purchased more than a hundred Yak-130, at the same time, the Navy does not have such an aircraft and it is necessary in units and regiments of naval aviation to train young pilots to "drive" combat vehicles. At the same time, in the presence of the Yak-130, most of the load will be transferred to them. In addition, the Yak-130 can be used as an assault aircraft.
But these are only intentions, a final decision on this issue has not yet been made. It is possible that the planes will go to the Aerospace Forces, where they are traditionally supplied.
Defense Minister Sergei Shoigu announced the conclusion of a new contract for the supply of 25 Yak-130 combat training aircraft in 2020. Previously, the Yak-130 was modernized by specialists from the Irkutsk aircraft plant, taking into account the data received from Russian pilots during operation.
Yak-130 (according to NATO codification: Mitten - "Mitten") is a Russian combat training aircraft developed by the Yakovlev Design Bureau to replace the L-39 training aircraft in the Russian Air Force. In the case of combat operations, the aircraft is able to perform the tasks of a light attack aircraft.