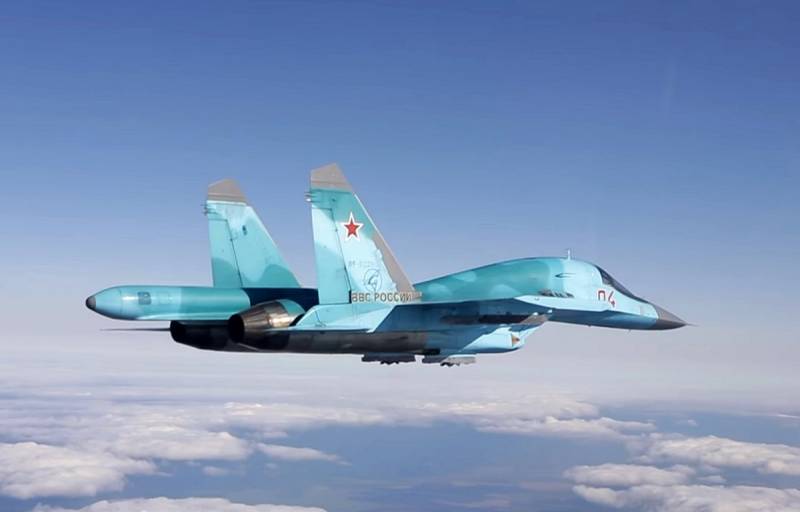 The Russian front-line bomber Su-34 was recognized as fit for service in the Arctic. The conducted exercises showed the aircraft's ability to operate in low temperatures.
The Ministry of Defense recognized the Su-34 as ready to serve in the Russian North. For several weeks, the bombers took part in exercises in the Arctic Circle. The aircraft was tested to work in extreme conditions, proving that it is capable of performing combat missions in the Arctic.
As they say
"News"
citing the military department, Russia is strengthening its defenses in the Arctic, including airspace. The Su-34 should be supplemented by the MiG-31 on alert. While the MiGs are mainly designed to intercept enemy aircraft, missiles and other aircraft at distant approaches, the Su-34s are capable of operating at closer borders, for example, to cover the Northern Sea Route. At the same time, it is possible that Il-78 tankers will be deployed at the Arctic airfields to increase the range of combat.
aviation
.
The Ministry of Defense confirmed that, as part of the testing, the Su-34 crews carried out launches of guided air-to-surface missiles at targets depicting ships and submarines of the imaginary enemy.
The Su-34 is a Russian multifunctional fighter-bomber designed to deliver air strikes against enemy ground targets in operational and tactical depths in conditions of strong opposition. Able to carry out missions without cover fighters. Uses long-range air-to-surface and air-to-air guided weapons with multi-channel capability. Equipped with a highly intelligent radar countermeasures and defense system. The flight range is up to 4 km, the maximum speed is up to 000 km / h, and the combat load is up to eight tons.