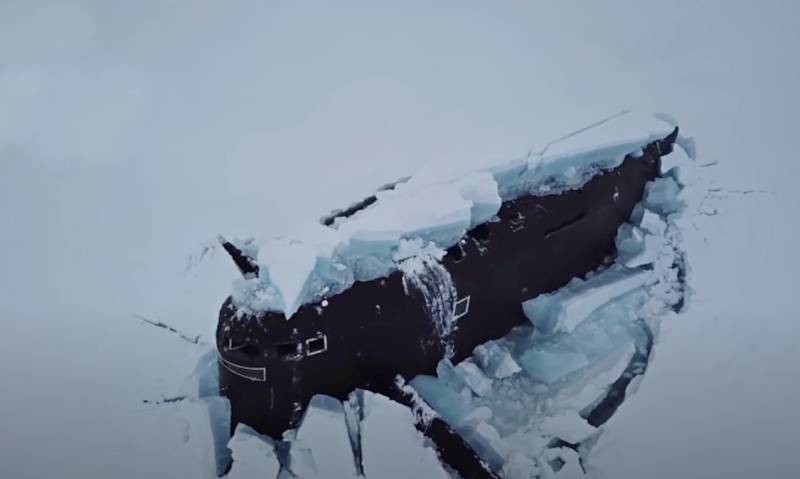 The US Department of Defense has published a material that calculates the "dividends" received by Russia in the Arctic, and states American claims to the region.
It is time for the United States to enter the "battlefield" in the Arctic to defend its national interests there
- announced by the Pentagon.
As indicated, due to the melting of ice, the Arctic opens up opportunities for both the development of resources and their transportation:
Russia is already defending what belongs to the Russians and is looking for new opportunities [to earn money]. China is also a player, as a "pre-Arctic country" […] The US will have to show more "assertiveness" in the region if it wants its presence there.
As the commander of the US Northern Command, Glen D. Van Herk, said, "we do not have the persistence that is necessary to confront competitors in the Arctic on a daily basis." In his words, the development of the region requires complex work. First, it is necessary to establish a communication and information system, the general noted, thanking the legislators for the $ 36 million allocated for this purpose. The United States currently has 10 satellites that track the Arctic. In the future, the general hopes to acquire about a hundred more tracking devices in orbit. However, this is not enough.
According to the general, it is necessary to ensure the constant operation of coast guard boats, destroyers and cruisers of the Navy. But they are running out of fuel. Currently, there is not enough of it north of Dutch Harbor [Unalashka in the Aleutian Islands, famous for the battles of 1942], which interferes with the activities of reconnaissance platforms and fighter
aviation
... At the same time, you need to be "aware of Russia's actions in this region."
As Van Herck explained, calculating Moscow's revenues, Russia receives about a quarter of its GDP from activities in the Arctic. Moreover, "the Russians have reopened and reinforced military facilities from the Cold War, which were once closed." China is also seeking to strengthen its influence in the region.
We must be persistent in the development of the Arctic, working together with allies, partners and like-minded countries
- concluded the general.