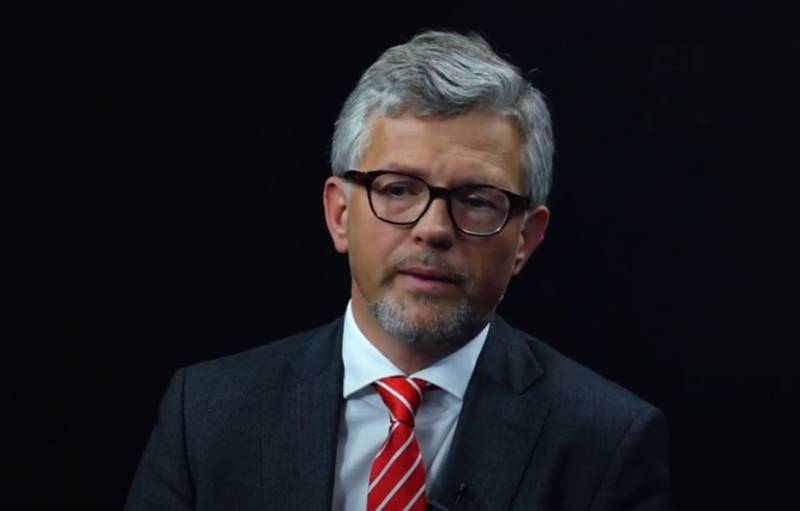 Andriy Melnik, the Ukrainian ambassador to Germany, who is notable for his intolerant stance towards Russia, "distinguished himself" with another statement. This time, he threatened the West with returning Ukraine's nuclear status if it is not urgently admitted to NATO.
Miller, speaking on the German radio, once again demanded to provide Ukraine with modern weapons, threatening, in case of refusal, the return of Ukraine's nuclear status.
According to Melnyk, the only way out of the situation with the deployment on the Ukrainian borders of a "90-strong Russian military group," supposedly ready for an attack, is Ukraine's accession to NATO, and this should have been done back in 2014. He called on Germany to abandon its policies and provide assistance to Ukraine "real help" and not "show solidarity."
The ambassador warned that if Ukraine is not accepted into the alliance to protect itself from the "Russian aggressor", Kiev will make its own efforts to arm the army, including returning its nuclear status. Either Ukraine joins NATO, or returns its nuclear status.
Declaring the return of the nuclear status to Ukraine, Melnik does not take into account one thing - no one will allow Kiev to do this, including the United States. It is one thing to supply conventional weapons in order to tease Russia and organize "little wars", and quite another when a country with an unstable political situation and the rule of radicals will have a nuclear
weapon
... The world also lacks other "nuclear powers" in conflict with their neighbors. So, the "threats" of the Ukrainian ambassador are empty air concussions.
Note that Melnik has already made several not entirely adequate statements. In March of this year, he demanded from Germany help in liberating Crimea, since the Germans allegedly have a moral debt to Ukraine for the two occupations of the peninsula. Last week, he demanded that Berlin "postpone excuses" and and support Ukraine by modernizing its armed forces and strengthening its defenses. In addition, the Germans should help Ukraine join NATO.