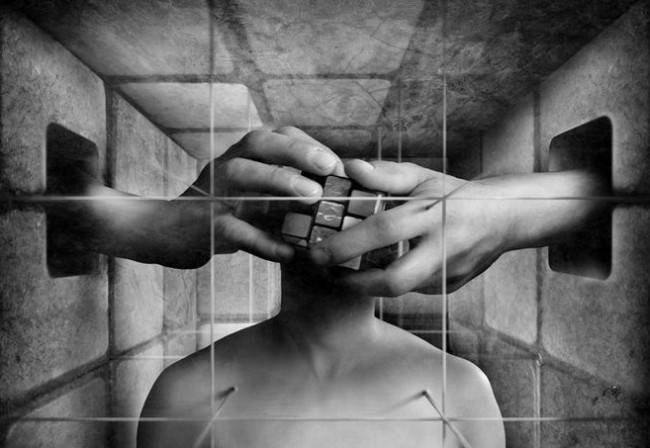 It should be recognized that we are all involved in an undeclared war on the Internet. Whether we like it or not, while perceiving and transmitting information, we are soldiers of one of the opposing sides. And the soldier should know
weapon
... Both your own and your opponent's. And if the performance characteristics of real "pieces of iron" are quite specific and described, then the characteristics and properties of information warfare techniques are very vague and often act in a completely unpredictable way.
How to resist the stuffing and be able to avoid or even prevent their consequences?
First you need to decide what it is and what it is for. Information stuffing is a method of disseminating information, which is expressed in the sharp filling of the maximum number of sources with information that has a bright emotional color and serves to create a resonance in society. And even if the stuffing has a specific target, the entire society is exposed to the impact (and consequences).
According to their properties, stuffing can be divided into professional and non-professional, differing in the forces and means attracted to them. Unprofessional stuffing often takes the form of an exaggerated meaning of an event, which makes it less objective for most of those at whom it is aimed. Professional, on the other hand, is the result of serious work of analysts, financiers, marketers, PR specialists and other specialists, and it has the greatest impact on the audience.
Sometimes the purpose of such stuffing for the organizers is precisely to split the audience. They look at which side will ultimately prevail in the discussions, not giving a damn about the audience itself or what will happen to it in the end.
So seeing
news
, which appeared in a short time on most resources, evokes the excitement of all feelings (from pity to hatred) and has a well-formulated text, you should know: most likely, you fell under this same stuffing.
And the further course of events depends on you as well. Will you say "Hear, Vasya, count what they are saying ..." ("Dear colleagues, I learned this here ..."), will you start looking for more detailed information about the event (getting to cross-references from one source) to try to figure it out, what is the point, or you begin to refute the news (express a negative attitude towards it) - the result is the same: you are hooked.
Perhaps just by ignoring the stuffing, you will avoid the consequences. But that is if you are not his target. And if the target is you (not personally and as a group of people, class, etc.), then the consequences of ignoring will be the most deplorable.
A simple example. Recent hysteria over "flat earth". Literally from every iron we were given evidence that our planet could not be a ball!
It would seem - well, nonsense. What is the bottom line?
A lot of serious experts were forced to prove that the earth is still round, spending time and money on this. The other half finally lost confidence in science, going further and further into obscurantism and becoming convinced of conspiracy theories. And the organizers put a tick in their notebook and made the appropriate conclusions.
To counteract professional stuffing requires resources that often exceed the resources of the organizers thereof. Therefore, the most important factor in the weakening of such techniques is their recognition at the very initial stage.
There is a direct analogy with OV: he recognized a substance, took an antidote. But there are no absolute antidotes against stuffing. And it all depends on ourselves. Forewarned is forearmed.
Be able to recognize the stuffing and see for whose purposes it was performed. Do not be a relay of "hot" information - wait for an official response from the other party. Do not rush to prove to everyone around you that you understand the issue at the level of an expert or higher, without even having the slightest idea. Here are ways to avoid falling prey to informational stuff.