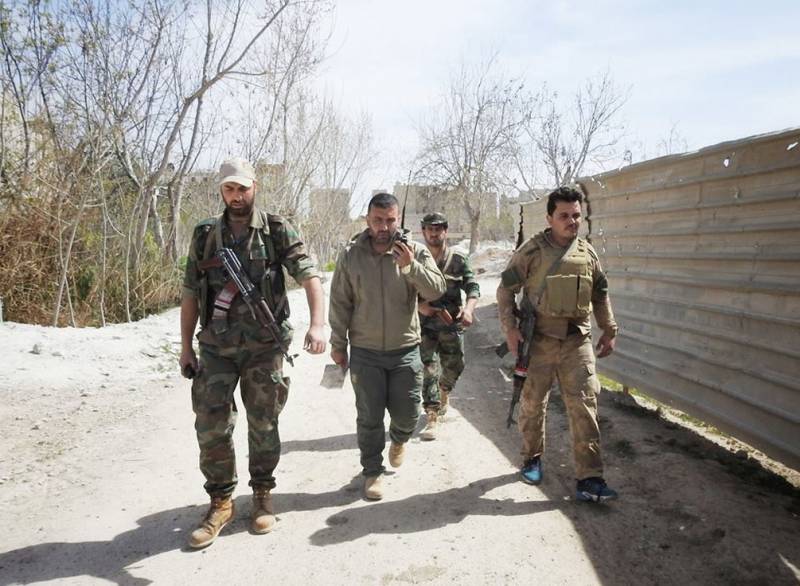 SAA servicemen
The reports coming from the Syrian Arab Republic speak of a sharp exacerbation of the situation in the south of the country. Shelling and clashes are showing themselves near the borders with Jordan and Israel. The militants, who have observed the ceasefire for a long time, are attacking the positions of the Syrian army in several directions at once.
Thus, an attack was carried out on a checkpoint in the area of ​​the village of Nava in the province of Daraa. According to the latest information, a representative of a reconnaissance unit belonging to the Syrian Air Force was killed during the battle. According to reports from the SAR, a soldier was sent to Daraa from Aleppo province.
Just a few kilometers from the Jordanian border, militants set up an ambush that killed three Syrian intelligence officers. Local sources say that the attack could have been organized by the special services of one of the states bordering on Syria.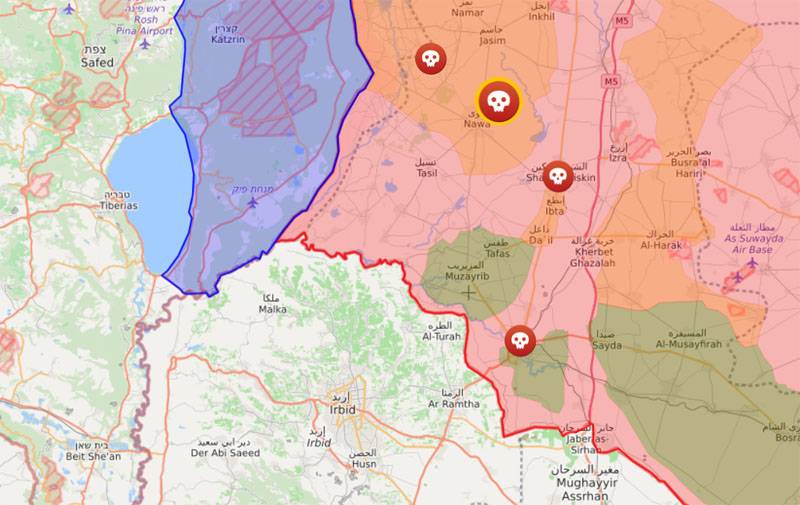 It is also known about the clashes in the Syrian province of Quneitra. Militants attacked several Syrian checkpoints. So, at the checkpoint near the settlement of Al-Bakr, as a result of the attack, all the Syrian military who were there were killed - at least 5 people, including the SAA officer. After that a fight ensued. Most of the militants were able to escape.
The militants have deployed a sabotage front in the Golan Heights, the ownership of which is disputed by Syria and Israel. Previously, the militants used the following tactics: they attacked the positions of the SAA, after which they returned fire from there. Eventually, Israeli artillery (or
aviation
), striking the CAA. Israel said that the ammunition hit Israeli territory, and they fired back at the positions of the Syrian army, "since the official Damascus is responsible for any events taking place in Syrian territory."
According to some reports, additional units of the Syrian army are being transferred to the south of the SAR to try to force the militants to comply with the ceasefire.