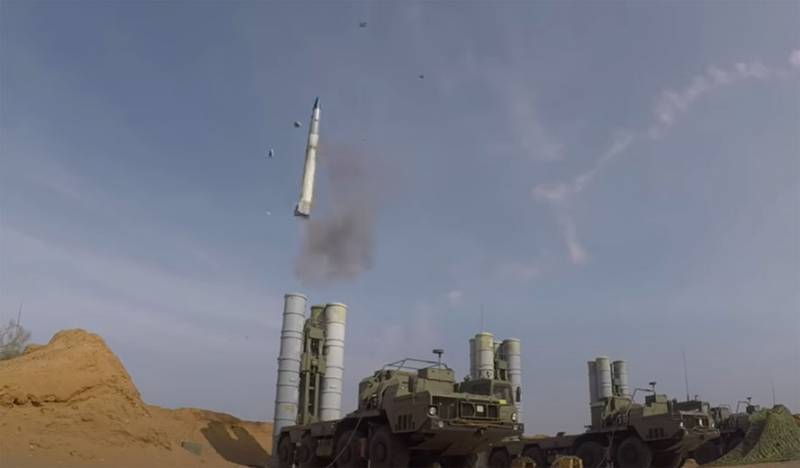 The South Asian press is discussing the Russian Foreign Minister's tour of India, Pakistan and other Asian countries. Recall that Sergei Lavrov returned from the tour a long time ago, however, the degree of discussion of the topic in Asia is not decreasing. In particular, assumptions are made regarding the military-technical topics of his negotiations with Indian and Pakistani partners.
The EurAsian Times published an article by Indian journalist Jayant Kalita, former deputy editor-in-chief of the Hindustan Times.
The observer, an expert on India and the entire South Asian region, writes that Russia is concerned about the fact that New Delhi, under pressure from the United States, may refuse to acquire the S-400 anti-aircraft missile systems. As J. Kalita writes, "there were rumors that India would not be able to withstand American pressure, and therefore Russian representatives decided to discuss the issue of possible cooperation with Pakistan in the military-technical sphere".
Indian columnist:
Islamabad will not miss the opportunity to become the owner of the S-400 air defense system -
weapons
, which, according to experts, is capable of destroying even stealth fighters.
The author writes that Russia and Pakistan have already agreed to hold joint military anti-terrorist exercises, which speaks of deepening bilateral cooperation. In addition, it is noted that Pakistan has long and actively cooperated with China, and therefore, for Islamabad, American pressure is not as significant as for India.
According to J. Kalita, Pakistan has been considering the possibility of acquiring the S-400 air defense system ever since the Indian authorities began their negotiations with Russia on this issue. The only thing that can stop the deal with Pakistan, according to the Indian author, is that Islamabad is now unlikely to shell out billions of dollars to acquire the system. However, it all depends on the conditions.
In turn, we recall that Russia offered Pakistan assistance in the construction of a gas pipeline between the LNG terminals in Karachi and Lahore, as well as the supply of its liquefied natural gas for the growing Pakistani economy with its even more actively growing population. The population of Pakistan is 60 million more than the population of the Russian Federation in terms of its size.