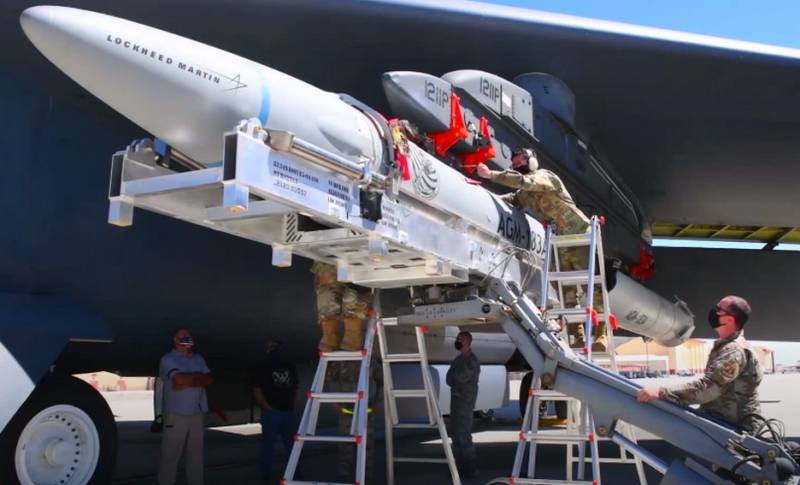 The U.S. Air Force fails the first flight tests of the latest hypersonic
weapons
having failed. This is stated in the message of the command of the Air Force.
On April 5, the US Air Force reportedly conducted the first flight test of a hypersonic missile under the ARRW (Air-Launched Rapid Response Weapon) program. However, due to technical problems that arose, it was not possible to launch the rocket. It is stated that during the tests, the military planned to check the safe separation of the rocket from the carrier, as well as evaluate the behavior of the rocket at operating speeds.
U.S. Air Force fails to test hypersonic technology (...) launch vehicle failed
- stated in the Air Force.
It is noted that during the tests, the B-52 Stratofortress strategic bomber tried to launch a missile, but the "launch sequence" did not work. Having received the command to return, the bomber landed at a US Air Force base in California, where tests were being carried out.
The beginning of flight tests of the first prototype of the American promising hypersonic aeroballistic missile ARRW (Air-launched Rapid Response Weapon) was reported in early March this year. Earlier, a rocket mock-up took part in the tests.
The AGM-183A ARRW rocket is being created in response to similar developments in Russia and China. The first to be armed with a hypersonic missile will be the B-52H Stratofortress strategic bombers (four missiles for one strategist).