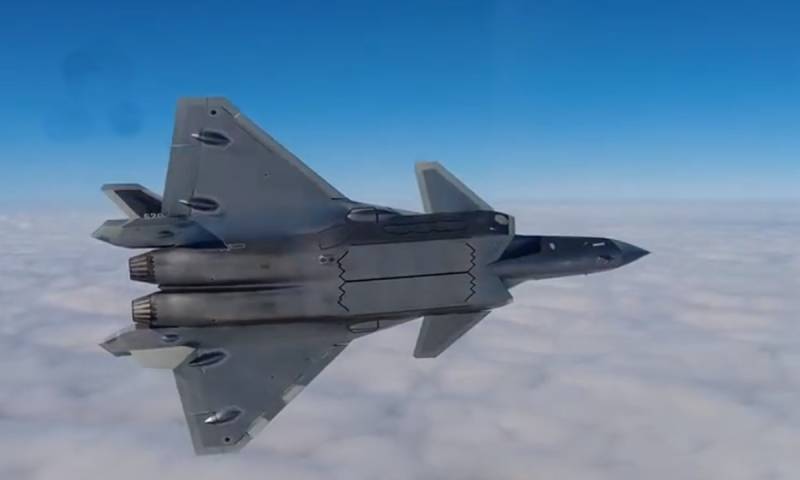 J-20 without Luneberg lens
Events are being held in China during which J-20 fighter pilots pay tribute to "the heroic Chinese pilots who fought in the Korean War." It is stated that the fighter is ready "for air battles."
This was reported by China Central Television (CCTV), having posted the relevant footage of the flights. At the same time, it is indicated that during the maneuvers, the aircraft were not equipped with Luneberg lenses - radar reflectors used to make the "stealth" visible when performing training or ferry flights.
In some military operations, it may also be necessary for fighters to reveal themselves in order to deter the enemy while hiding their true stealth characteristics. As experts explained to the Chinese media, earlier J-20 was constantly observed with Luneberg lenses located "under the belly" of the machines.
As indicated in the press, by removing the reflector, the country's Air Force showed determination to send the J-20 to the battlefields, which means the fighter's transition to a new level of combat readiness.
Air Force pilots in the new century will inherit the spirit of air combat and prepare for the coming battles, resolutely defending national sovereignty and dignity
- said the Chinese military.
Recall that in China, the J-20 is classified as a new generation fighter. At the same time, the PRC has not yet solved the problem of creating its own aircraft engine, which would be suitable in terms of its characteristics to the fifth generation fighters. That is why many experts do not consider the Chinese aircraft to be the fifth generation of combat
aviation
appropriate.