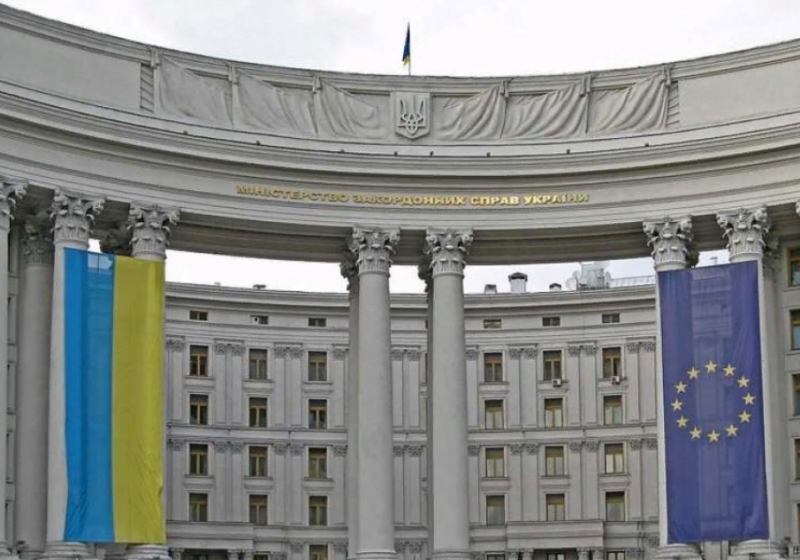 Ukraine does not recognize the unilateral denunciation of the 2010 Kharkiv agreements on the deployment of the Black Sea
fleet
Russia in the Crimea. This was stated by the Ukrainian Foreign Ministry.
Oleg Nikolayenko, a representative of the Ukrainian Foreign Ministry, said that the country's Foreign Ministry does not support denunciation of the agreement on the deployment of the Black Sea Fleet in Crimea and considers the agreement valid. According to the Ukrainian diplomat, Russia must fulfill all the terms of the treaty and understand that the fleet is temporarily based in Crimea.
According to Nikolayenko's explanations, Russia has no right to increase the composition of the fleet and place ships in places not provided for by agreements. In addition, it is prohibited to deploy nuclear
weapon
on the "temporarily occupied territory of Ukraine".
Since Russia is violating the agreements, Kiev intends to use them as arguments for prosecution in international courts to bring Russia to justice and compensate for damage for the "occupation" of Crimea. In addition, Ukraine intends to file financial claims against Russia, since Moscow does not pay Kiev for the deployment of the Black Sea Fleet "on Ukrainian territory."
As a reminder, on April 21, 2010 in Kharkov, agreements were signed on the conditions for the stay of the Russian Black Sea Fleet in Crimea for a period of 25 years in exchange for a reduction in the price of Russian gas. On April 27, 2010, the Verkhovna Rada ratified the treaty.
In 2014, Russian President Vladimir Putin signed a law terminating agreements with Ukraine on the Black Sea Fleet as Crimea returned to Russia.