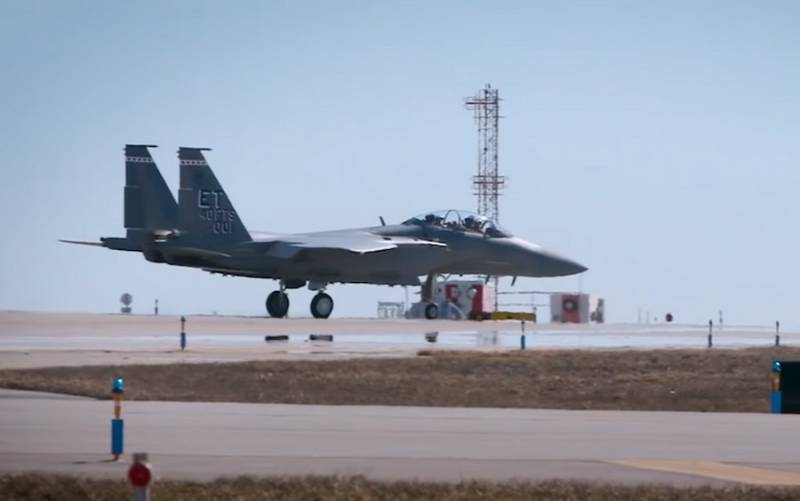 The American magazine The National Interest criticized the US Air Force for purchasing the latest F-15EX Advanced Eagle fighters, calling its creation "the biggest mistake."
According to the author of the article published in the magazine, the F-15EX fighter does not meet modern requirements and will not be able to provide the military superiority of the US Air Force. The main drawback of the fighter is the lack of stealth technology, which, in turn, makes the aircraft vulnerable not only to modern anti-aircraft systems in Russia and China, but also to the outdated ones used by the DPRK.
(...) the fighter is unable to withstand
arms
class "surface-to-air" and "air-to-air" powers such as Russia and China. The spread of the formidable Russian anti-aircraft missile system (SAM) S-400 around the world and the further debut of the S-500 only complicate the F-15EX's flights. Crews will be at serious risk
- declares the author.
The F-15EX's ability to carry up to 22 air-to-air missiles will also not help the fighter in modern combat, the magazine writes, as due to the lack of stealth technology, the plane will simply be shot down.
It doesn't matter how many missiles a fighter can carry if it can't live up to the opportunity to use them
- stresses the columnist NI, adding that the Pentagon spends huge sums on obsolete aircraft, instead of investing in modern fighters.
Recall that the first heavy fighter, the F-15EX Advanced Eagle, entered service with the US Air Force on March 12, a total of 144 new aircraft have been ordered, and serial deliveries will begin in the 2023 fiscal year.
It differs from previous versions of the F-15EX with modern avionics based on the concept of a "digital highway" and the architecture of Open Mission Systems (OMS), including the Raytheon AN / APG-82 series radar with AFAR. The F-15EX is said to be capable of carrying up to 22 air-to-air guided missiles or "hypersonic weapons up to 22 feet long and weighing up to 7000 pounds."