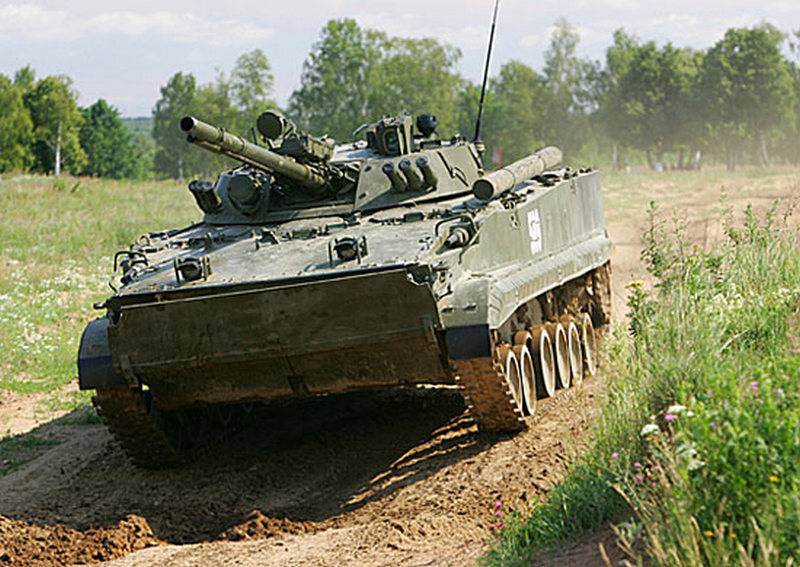 The modernization of the BMP-3 combat vehicle will continue, the equipment will receive an improved engine and a new thermal imaging panoramic sight for the commander. This was reported in the complex of weapons of the state corporation "Rostec".
The state corporation said that the BMP-3 has a great modernization potential, work on the machine will continue. Rostec plans to install an UTD-32T engine with a capacity of 660 hp on the BMP, which will allow the infantry fighting vehicle to become much more maneuverable.
We plan to equip the BMP-3 with a power plant using the UTD-32T engine. It will be more powerful than its predecessor - it has 660 hp. This will allow you to start the engine faster, change its operating modes faster, and make the car more maneuverable.
- leads
TASS
corporation message.
In addition to the engine, it is planned to install the commander's thermal imaging panoramic sight on the BMP-3. In the course of modernization, the car has already received new means of communication.
(...) serial BMP-3, supplied to the Ministry of Defense of the Russian Federation, are equipped with a set of additional protection
- said in a statement.
It is noted that the process of improving and modernizing the BMP-3 will continue, the vehicle will be supplied to the troops for a long time.
The BMP-3M infantry fighting vehicle is armed with a 100mm gun - a 2A70 launcher with a 30mm 2A72 automatic cannon and a 7,62mm PKTM machine gun. BMP is designed to transport personnel to the front line, increase the mobility, armament and security of military personnel on the battlefield in conditions of the use of nuclear
weapons
and joint action with
tanks
in battle.