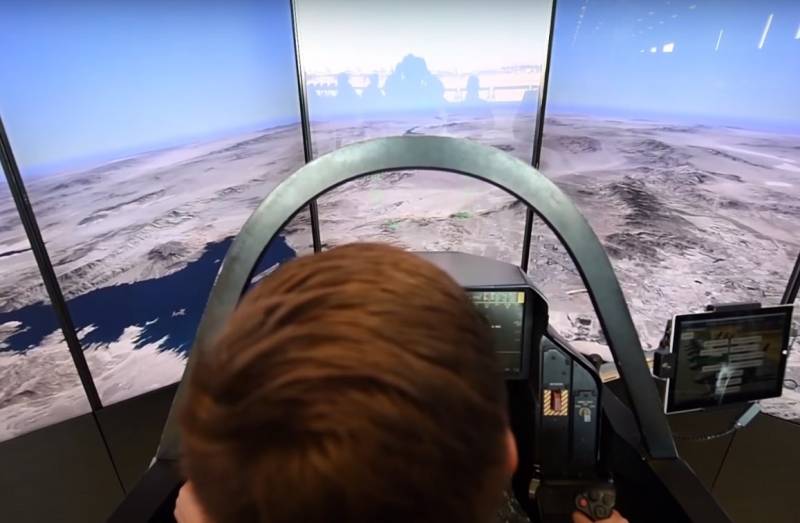 F-35C aircraft currently occupy a very important place in the
aviation
US Navy. Naturally, the naval command is puzzled by the issues of improving pilot training and creating an infrastructure that would make it possible to improve the process of training and honing skills in every possible way.
First of all, the special importance of simulating flight on simulators is noted, as well as pilots' honing their interaction skills in groups, which becomes not such a difficult task due to the wide capabilities of modern network technologies.
A new training center for the F-35C is slated to be built by 2023 at Naval Air Force Base Lemur, California. American columnist John Keller writes about this.
According to Keller, the training center will include 4 simulators, administrative, server and other auxiliary facilities. Directly responsible for the construction of the gym is the training and logistics division of Lockheed Martin in Orlando, Florida.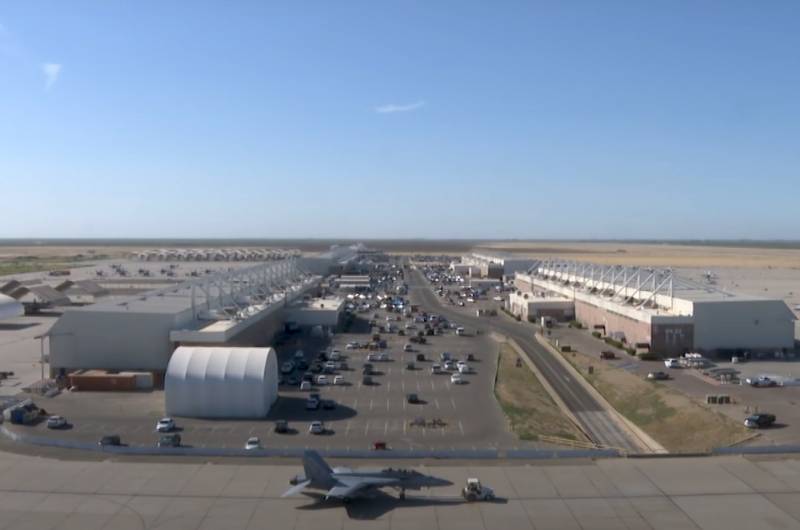 United States Naval Aviation Base Lemur
Note that the US Naval Aviation Base Lemur is designed to accommodate a large number of F-35C fighter-bombers from the Pacific
fleet
... According to the plans of the command, the F-35C in the foreseeable future will finally replace the F / A-18E / F Super Hornet fighter-bombers in the US Navy. This preference is due to the specifics of the technical characteristics of the F-35C, which are superior to older fighters in service with naval aviation.
The Lemur airbase hosts 19 squadrons of attack fighters, including 2 squadrons of F-35С (the rest of the squadrons still fly the Super Hornet). In addition to the fighters themselves, simulators for pilots have been located at the base since the early 1980s. Previously, the base was equipped only with simulators for the F / A-18, however, in connection with the appearance of the Lockheed Martin F-35C aircraft in service with the US Navy, the need for simulators has changed somewhat.
According to naval aviation, the new F-35C gym with four simulators will allow pilots to go through a variety of training stages - from mastering basic flight control skills to honing interaction and teamwork skills, as well as competitive air combat.
At the same time, interaction skills will be honed not only between the F-35C, but also with the F / A-18E / F Super Hornet, which are still the most common fighters of the Navy. There is no doubt that expanding pilot training opportunities will have a productive impact on the quality of training for American naval aviation personnel.
It should be noted that the gym at the Lemur AFB will be part of a wider network of US strike fighter pilot training facilities, which spans a number of key air bases throughout the United States.
So, back in 2016, information was passed on the creation of comprehensive training centers for F-35 pilots at Eglin Air Force Base in Florida, US Air Force Base Luke in Arizona and the US Marine Corps Aviation Base Beaufort in South Carolina.