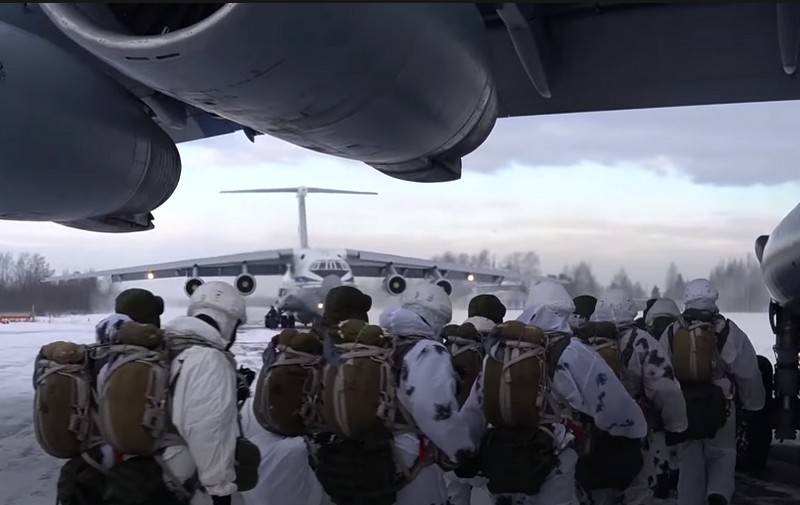 The Russian Ministry of Defense has decided to deploy new airborne assault units of the Airborne Forces. This was stated by Russian Defense Minister Sergei Shoigu.
Speaking at the collegium of the Ministry of Defense, the head of the military department announced the creation of a third airborne assault regiment in Pskov, as well as reformatting the 56th airborne assault brigade into an airborne assault regiment deployed on the Crimean peninsula.
As part of building up the combat capabilities of the troops this year, it is planned to complete the deployment of the third airborne assault regiment of the 76th division in Pskov, by the end of the year to reorganize the 56th airborne assault brigade into the 56th airborne assault regiment with a permanent base in Feodosia
- said Shoigu, adding that the Airborne Forces have reached a new level of "prompt response to threats to military security."
Currently, an airborne assault battalion of the Airborne Forces is stationed in the Crimea in Feodosia, and the 56th brigade is deployed in the city of Kamyshin in the Volgograd region.
Note that since 2019, the Ministry of Defense has been carrying out a large-scale reform of the Airborne Forces in order to create modern rapid reaction forces while maintaining a very high mobility and degree of combat readiness. As part of the modernization, starting next year, airborne battalions will be formed as part of the units and formations of the Airborne Forces, the main means of delivery for which will be helicopters. Companies of unmanned aerial vehicles are being introduced into the Airborne Forces, new types of equipment are being adopted and
weapons
.