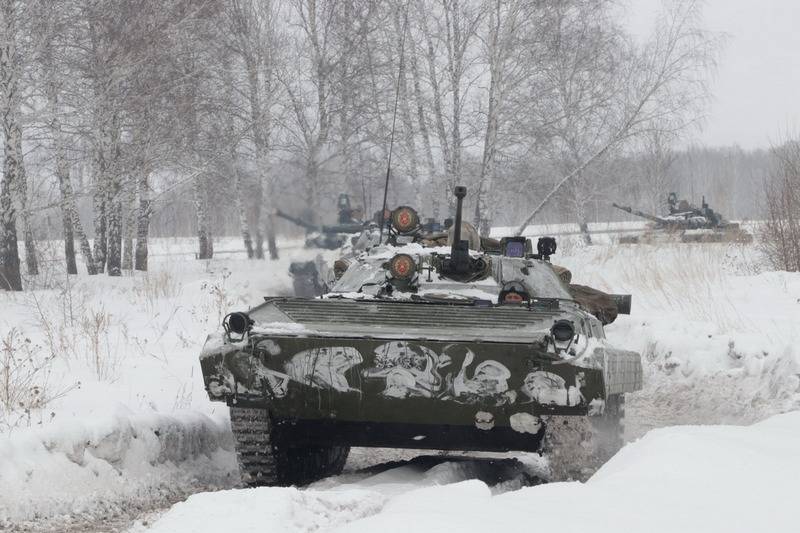 In anticipation of the arrival of the newest types of equipment, the Ministry of Defense continues to supply the troops with already proven armored vehicles, which have undergone modernization. According to the press service of the Central Military District, a batch of modernized BMP-2M infantry fighting vehicles has arrived in the district.
According to the report, the BMP-2M entered the motorized rifle units of the Vitebsko-Novgorod guards twice Red Banner
tank
division stationed in the Chelyabinsk region. The batch includes eight BMPs that have undergone modernization.
(...) The BMP-2M has an automatic fire control system that allows the commander and gunner to act as a whole in the daytime and at night (...) a new radio station R-168 "Aqueduct" has been installed, capable of stably operating in conditions of electronic influence by the enemy
- said in a statement.
Earlier it was reported that by the end of 2022, the troops will receive 124 modernized BMP-2M with the Berezhok combat module.
BMP-2 is one of the most massive infantry fighting vehicles. Intended to transport soldiers to the front line, increasing their mobility, armament and security, including the use of nuclear
weapons
... The vehicle entered service in 1980 and was produced until 1990. Currently, the Russian army is in service with more than 5 thousand BMP-2.
During the modernization of the BMP-2M, the latest devices for "panoramic" aiming and observation, which have the functionality of night vision, are received, a new radio station is installed. The vehicle is equipped with a two-seat combat module "Berezhok", which is a classic BMP-2 turret, but with new weapons.
The BMP-2M is armed with Kornet anti-tank guided missiles, an 30-mm automatic cannon, a 7,62 mm caliber machine gun and an 30-mm AG-30M automatic grenade launcher with an independent vertical-guided drive and an 300 grenade powering magazine.