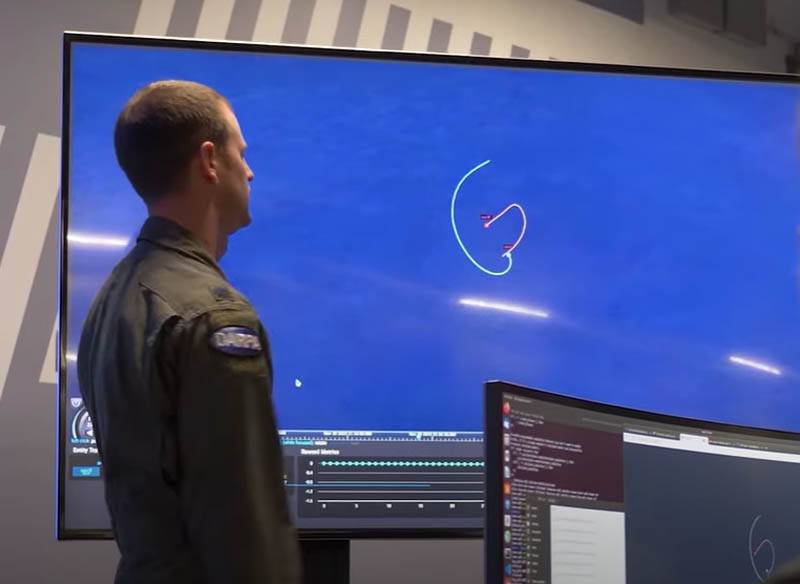 The American Advanced Projects Agency (DARPA) announces work on a program to integrate artificial intelligence with the work of combat pilots
aviation
... We are talking about the ACE (Air Combat Evolution) program, during which virtual air battles with artificial intelligence and the use of demonstrators of fighters in service with the US Air Force are already being carried out. It is pointed out that such training helps to reveal "the pilot's degree of confidence in artificial intelligence."
Simulation battles were organized at the Applied Physics Laboratory of Johns Hopkins University.
Ultimately, it is planned to transfer the virtual aerial combat option, which uses artificial intelligence (AI), to the real environment.
The essence of the experiment at the moment is as follows: several teams must act in the format of a simulation of air combat, which is carried out by F-16 fighters and others, in a computer version controlled by artificial intelligence. The battles were fought against experienced US Air Force pilots.
As noted, the system with artificial intelligence showed "its complete superiority over a real pilot." In five virtual air battles, five victories were won by artificial intelligence.
From the report:
The fighter (computer demonstrator), controlled by the AI, defeated the real experienced pilot with a score of 5: 0.
ACE Program Officer Colonel Dan Jaworsek says DARPA is now preparing to simulate real combat:
This will be a critical test for artificial intelligence systems, which should show themselves not in the computer, but in the real world. So far, you have to rely solely on the digital "picture".
It is noted that in the course of virtual battles, the advantage of AI over humans was expressed in a number of areas. For example, artificial intelligence made a decision much faster to attack an airplane of a simulated enemy with the use of certain weapons.
Experts note that this can turn from an advantage into one of the main disadvantages of AI, since it does not have critical thinking. The AI ​​cannot answer the question whether it is advisable at the moment to attack an aircraft, which it marks as an enemy aircraft. Therefore, an attack can lead to serious consequences.
DARPA TV: