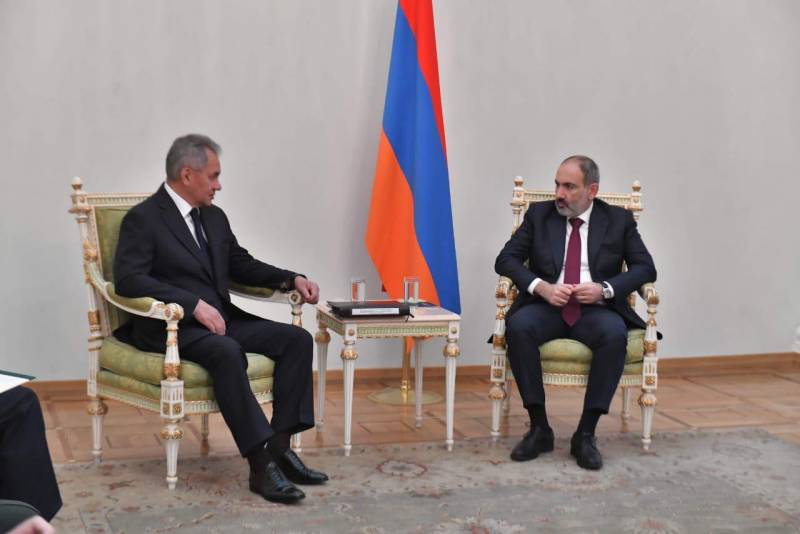 Yerevan bought Su-30SM fighters without missiles from Russia. They were also going to buy them, but they did not have time before the war.
Armenian Prime Minister Nikol Pashinyan stated this during a meeting with residents of the Aragatsotn region. The prime minister posted a video showing his trip on his Facebook page.
At the same time, he does not consider himself responsible for what happened, but blamed his predecessors for it.
You should buy airplanes so that we can buy missiles in time. Why the 26-year-old state did not have a fighter
aviation
?
- reproaches the previous leadership of Pashinyan.
Earlier, the ex-head of the military control service of the Armenian Defense Ministry Movses Hakobyan said about the purchase of Russian-made Su-30SM aircraft by Yerevan, not equipped with missiles. He noted that the Russian Federation does not send its air-to-air missiles to foreign countries, which have a range of 130 kilometers. The Armenian leadership then did not confirm his words.
Last month, Pashinyan's statement about the ineffectiveness of Iskander, which Yerevan allegedly used in Nagorno-Karabakh, caused a serious political crisis in the country. Then the leadership of the Armed Forces of Armenia demanded his resignation, which the prime minister regarded as an attempt at a military coup.