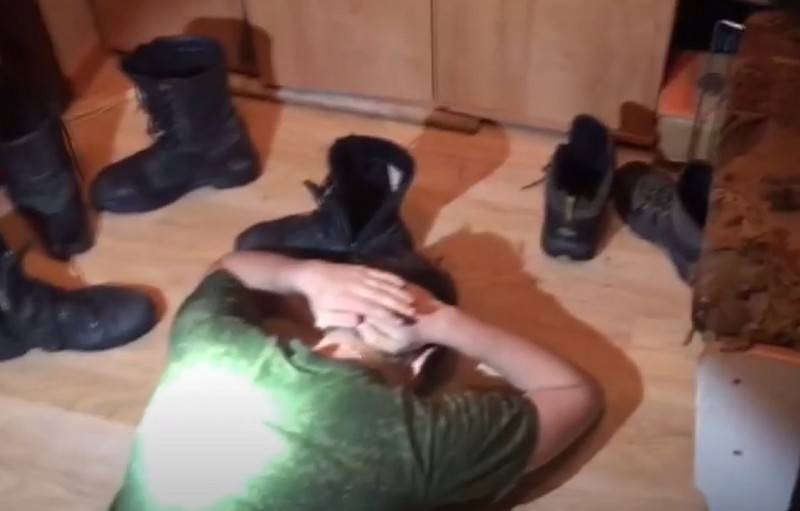 FSB officers exposed and suppressed the activities of supporters of the Ukrainian youth neo-Nazi radical group "MKU" operating on Russian territory. This is reported by the DSP of the FSB.
According to the report, a total of 14 people belonging to the group of radicals were detained, 13 of them in Gelendzhik and one in Yaroslavl. The group was created by a citizen of Ukraine Yegor Krasnov, born in 2000.
The Federal Security Service of the Russian Federation in cooperation with the Investigative Committee within the framework of the initiated criminal case (...) suppressed the activities of an organized group of supporters of the Ukrainian youth radical community "M.K.U." internet pseudonym "Egor Yakovlev"
- said in a statement.
During searches in the places of residence of the detainees, a large amount of Nazi materials was seized, cold
weapon
, communication equipment, instructions for making improvised explosive devices and firearms.
According to the investigation, the group was created in 2019 under the ideological influence of MKU leader Krasnov and received instructions from Kiev and Kharkov. To confirm their adherence to Nazi ideology, they burned a copy of the Victory Banner, and sent a video report to Ukraine. The group was preparing to carry out mass terrorist attacks.
Preparation for crimes was conducted in special trainings, and practical skills were practiced by beating homeless people and representatives of youth subcultures
- stated in the Investigative Committee.
The detainees are currently making confessions. Operational and investigative actions continue.
Note that this is not the first detention of supporters of Ukrainian youth neo-Nazi radical groups in Russia. In February of this year, the "MKU" cell was opened in Voronezh, it was reported that several people were detained. Tellingly, the organizer and ideological inspirer of the group was a 19-year-old young man - a citizen of Russia.