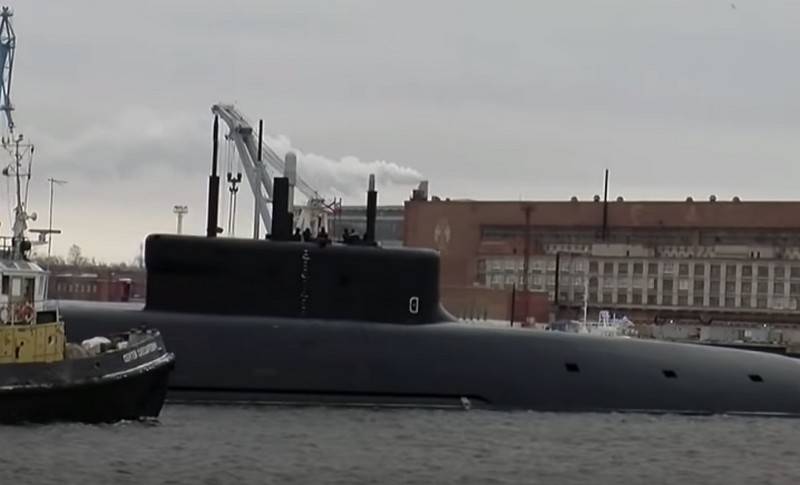 Commander-in-Chief of the Navy Nikolai Evmenov on the eve of the Day of the sailor-submariner gave an interview to the newspaper "Krasnaya Zvezda", in which he spoke about the prospects for the development of the underwater
fleet
The Russian Navy.
Speaking about new submarines, Evmenov said that this year the fleet will be replenished with three nuclear submarines at once - the strategic nuclear submarine missile cruiser Knyaz Oleg of the Borei-A project and two multipurpose nuclear submarines Kazan will be commissioned. "and" Novosibirsk "of the project" Ash-M ".
By the end of the year, the Russian Navy will receive the Knyaz Oleg strategic missile submarine of the Borei-A project, the Kazan and Novosibirsk nuclear-powered submarines of the Yasen project, which are being built at the SEVMASH enterprise.
- said Evmenov.
The commander-in-chief recalled that this year it is planned to lay down two submarine cruisers of the Borey-A project at once - Prince Potemkin and Dmitry Donskoy. He explained that the Project 941 Akula nuclear submarine, currently bearing the name Dmitry Donskoy, will remain in service as a "numbered submarine" and will perform tasks within the framework of testing new weapons and equipment.
Yevmenov also spoke about the prospects of the Project 677 Lada diesel-electric submarine. According to him, two submarines Velikiye Luki and Kronstadt will soon join the Navy, and in the future, it is planned to lay down two more submarines of an improved design. At the same time, he said that the continuation of the 677 series is not yet planned, the decision on this will be made based on the experience of operating submarines.
He touched upon the Commander-in-Chief of the Navy and the most numerous in the Russian fleet of multipurpose nuclear submarines of projects 949A and 971, stating that the service life of the submarines will be doubled, they will be equipped with a new
weapons
.
Note that the Navy has already launched a modernization program with the rearmament of the Anteyevs, within the framework of which the submarines receive new universal launchers capable of launching the Kalibr and Onyx cruise missiles, and, in the future, the Zircon.