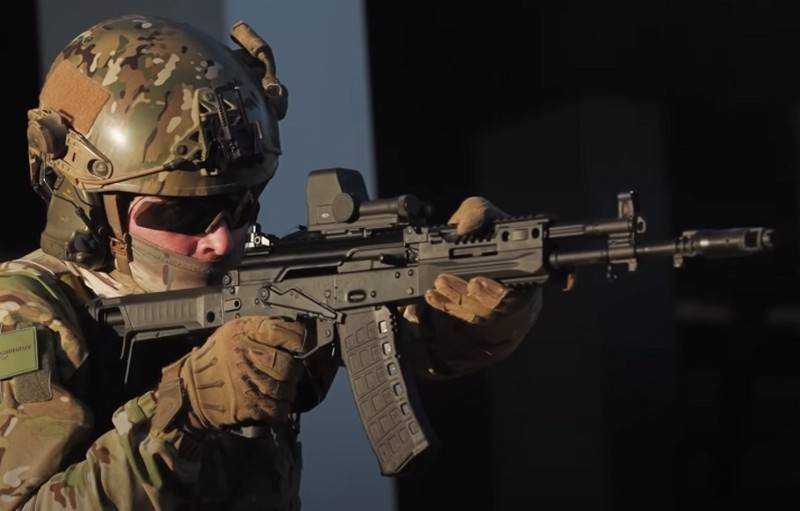 The Ministry of Defense has decided to re-equip the units of the Eastern Military District with a new AK-12 Kalashnikov assault rifle. This was reported by the press service of the military department.
According to the report, large consignments of new assault rifles will be delivered to the district within the framework of the state defense order this year. The first receipts are expected in the summer.
The first new AK-12s will enter service with the reconnaissance and motorized rifle units of the combined arms army of the Air Defense Forces deployed in the Amur Region, the Jewish Autonomy and the Khabarovsk Territory.
The AK-12 assault rifle has three firing modes: single shots, automatic fire, burst with a cutoff of two shots. On
weapon
a removable muzzle brake-compensator is installed, it is possible to install a low-noise and flameless firing device. The buttstock is foldable, adjustable in length, there is a Picatinny rail on the receiver. A 40-mm grenade launcher is installed on the machine.
The Kalashnikov AK-12 assault rifle was adopted by the main branches of the armed forces of the combined-arms formations of the Ground Forces, the Airborne Forces and the navy in 2018. In the AK-12 troops, the 5,45-mm caliber will mainly replace the AK-74M. The assault rifle was developed as part of the Ratnik program and is included in it as one of the elements of a promising complex for equipping fighters of the RF Armed Forces.
Brief specifications AK-12:
Caliber: mm 5.45x39
Weapon length in combat position: 880-940 mm
Length with folded butt: 690 mm
Barrel length: 415 mm
Weight with empty magazine: 3.5 kg
Rate of Shooting: 700 rounds per minute
Store capacity: 30 cartridges