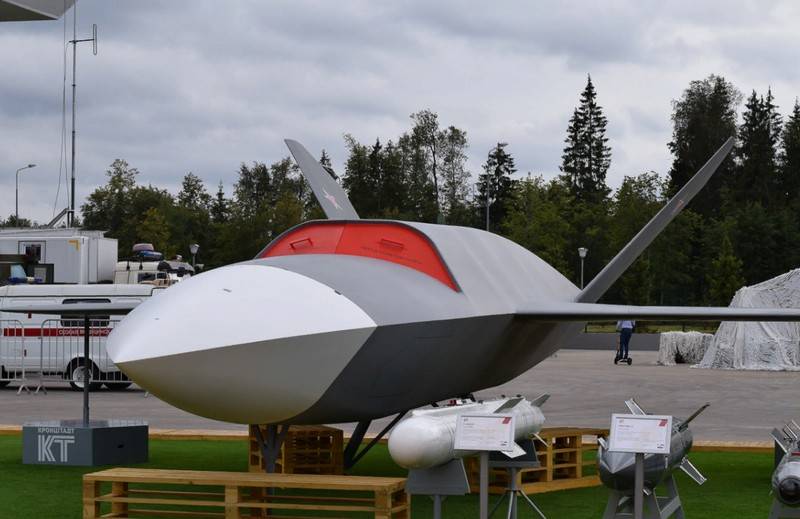 The promising Russian Grom strike drone will be able to control a swarm of ten Molniya strike drones. It is reported by
TASS
with reference to a source in the DIC.
According to the source, the Thunder drone developed by the Kronstadt company is not only capable of striking with its own weapons, but also control a swarm of ten Molniya attack drones, which until recently were called Piranha.
The Thunder unmanned aerial vehicle (...), in addition to its own strike capabilities, will be endowed with the ability to manage a swarm of ten Molniya strike drones launched from another aircraft carrier
- he said.
As explained in the company "Kronstadt", the attack drone "Thunder" with a take-off weight of 7 tons has a payload mass of 1,3 tons (according to other sources - 2 tons). The armament can be placed on four suspension points - two under the wings and two inside the fuselage. The KTRV Corporation has developed air-to-surface missiles for the drone, prepared
aviation
the product 85 guided missile, and the KAB-250 and KAB-500 guided aerial bombs.
The flight speed of the Thunder UAV should reach 1 km / h, cruising speed - 000 km / h, the service ceiling will be 800 meters, the declared range is 12 km.