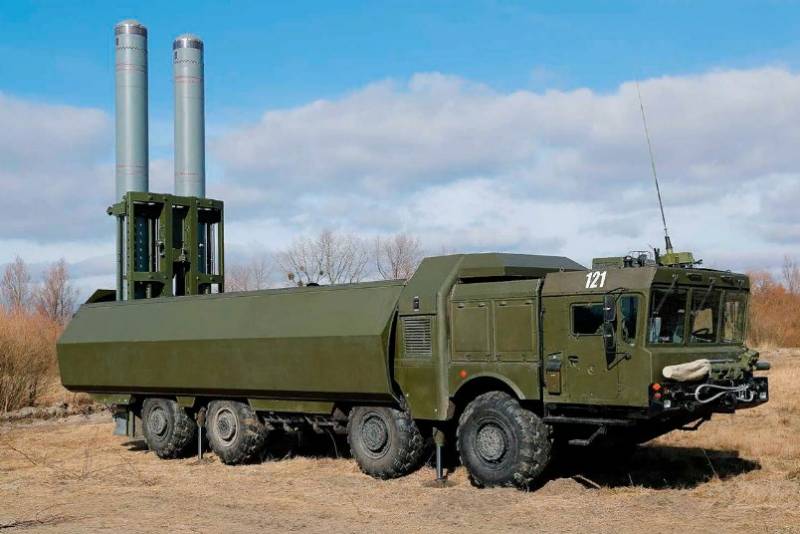 The Ministry of Defense of the Russian Federation announced new exercises of the Bastion coastal anti-ship missile battery. In Poland, it is believed that the Russian Navy conducted rocket firing in response to Warsaw's decision to build air defense frigates under the Mechnik program.
They write about this in an article published by the Polish Internet publication Defense 24.
According to the scenario of the exercise, the Bastion complexes of the Baltic
fleet
carried out missile strikes on the detected group of ships of the imaginary enemy.
The Polish media note that in the event of a military conflict, the Onyx anti-ship missiles, which, in addition to other equally formidable ammunition, are equipped with Russian anti-ship systems, may become the most dangerous for future Polish ships. After all, they, writes the Polish media, are capable of attacking targets at a supersonic speed of Mach 2,6 at a distance of up to 600 kilometers.
Polish readers in the comments were skeptical about this assumption. Some of them do not consider it necessary to create Polish air defense ships at all, since, in their opinion, the airspace over the Baltic is well controlled
aviation
NATO.
Do you really think that the Russians imitated the death of our ships, which do not exist and probably will not be for a long time? And why do we need "anti-aircraft" frigates if NATO has an overwhelming advantage over the Baltic Sea?
- writes one of them.
In which case, any threat will be eliminated by F-35 fighters.
- echoes him another.
Another reader noted that Russian coastal complexes are already in service, and there are no Polish "anti-aircraft ships" yet.
It would be worth thinking what appeared earlier: "Bastion" or "Swordsman". It turns out that these are our air defense frigates are the answer to the Russian "Bastions".
- said the Pole.
But the most original was the commentary of the reader, who gave his forecast in the event of a Russian-Polish armed conflict.
In the event of a war with Russia and Belarus, most of the mobilized Poles will go over to the side of the Slavs.
- he considers.