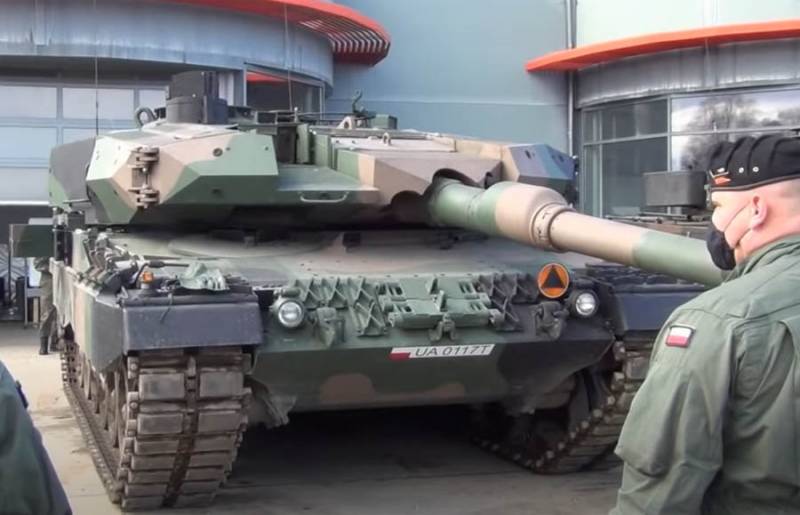 In total, this year, the Polish army may enter service with 18
tanks
Leopard 2PL upgraded. Of these, five combat vehicles will arrive within the next month.
This publication is reported by the Director of the Department of Communications and Marketing Polska
armory
group (PGZ) Ilona Kachnyars.
She noted that the ability to supply is affected by the need for repairs and the availability of necessary spare parts. The modernization was carried out by the Polish plant ZM Bumar-Labedy.
At this enterprise operating in Poland, they announced "strict requirements" that hinder the process of accepting Leopard 2 tanks into service. Earlier, several tanks did not pass acceptance due to non-compliance with the requirements of the Polish Armed Forces and the provisions specified in the contract.
As noted by the representative of PGZ, the delivery of tanks is also slowed down by excessively high procedural requirements of the command. In particular, five tanks, which the army will receive in the near future, were ready for transfer back in December last year. But until now they have not been put into the army. The company says it will have ten tanks ready by the end of March.
A total of 142 Leopard 2 (Leopard 2A4) tanks will be upgraded to version 2 PL. Their delivery should be completed in 2023.
The modernization provides for the installation of hinged composite armor, improvement of the ballistic protection of the tower, replacement of a number of hydraulic mechanisms with electrical ones, installation of surveillance cameras and other works.