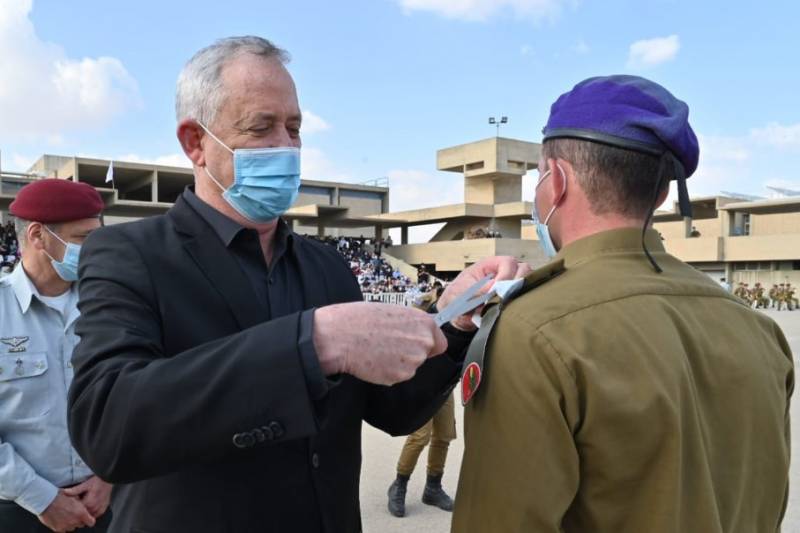 Israel has a plan of strikes against Iranian targets in case Tehran seeks to escalate its nuclear ambitions. If need be, Israel will act on its own and defend itself.
This statement was made by the head of the Israeli Defense Ministry, Benny Gantz, in an interview with the journalists of the American television channel Fox News.
He said that the authorities and the military are ready to prevent Iran from creating a nuclear
weapon
with which he is going to destroy Israel.
In addition, Beni Gantz, in a conversation with a Fox News correspondent, showed a map of Lebanon, which indicates the places where the anti-aircraft missile systems of the pro-Iranian movement Hezbollah are located and the ground forces created at the initiative of Tehran are located.
This is a goal map. We have checked each of them from a management and security point of view.
- he said.
The Israeli minister's words are a reaction to the US President Joe Biden's administration considering the possibility of returning to the nuclear deal with Iran, which was concluded in 2015. In 2018, Trump pulled the United States out of the deal.
Earlier, Israeli Prime Minister Benjamin Netanyahu told Vice President of the United States Kamala Harris that Israel is interested in Tehran's refusal to develop nuclear weapons designed to destroy his country.