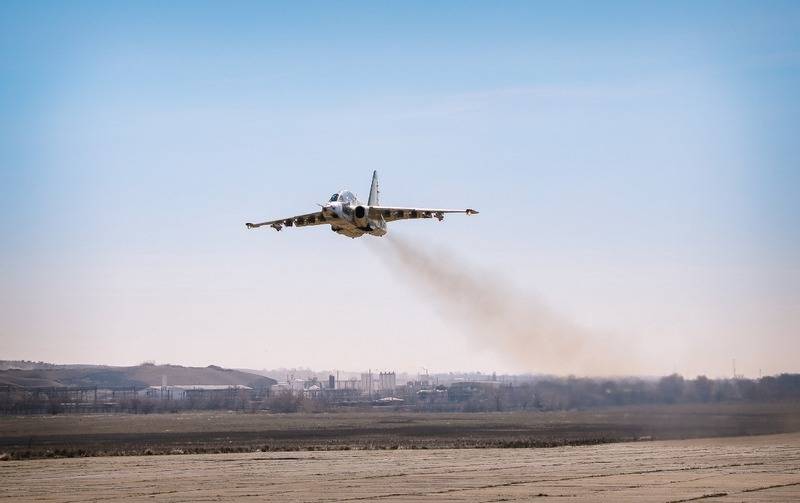 The first Su-25 attack aircraft restored by its own forces took off in Georgia. "Vzglyad" reports this with reference to the Georgian Defense Ministry.
As reported on the official website of the Georgian military department, the first flight of the restored Su-25 took place on Saturday, March 6, 2021. The restoration and modernization of the aircraft was carried out by the Tbilaviastroitel and Delta enterprises. In the future, a phased restoration of the assault is planned.
aviation
Georgian Air Force.
The first Su-25 aircraft rebuilt and modernized by its own forces will be used for both combat and training purposes.
- said in a statement.
It is noted that the program for restoring the production of the Su-25 at the Tbilisi aircraft plant was announced in 2020 by Irakli Garibashvili, who served as Georgian Defense Minister, who said that Georgia could produce attack aircraft both for its own air force and for export.
In February this year, the current head of the Georgian military department, Juansher Burchuladze, announced the restoration of the aircraft factory closed after the collapse of the USSR and promised that the first restored Su-25 would take off by mid-March, then new planes would take off "every month."
Note that we are not talking about the full production of aircraft, but about the restoration of the attack aircraft produced in the days of the USSR with the implementation of their overhaul. At the same time, it is not known where Georgia gets the components for the aircraft, since deliveries from Russia are completely excluded.