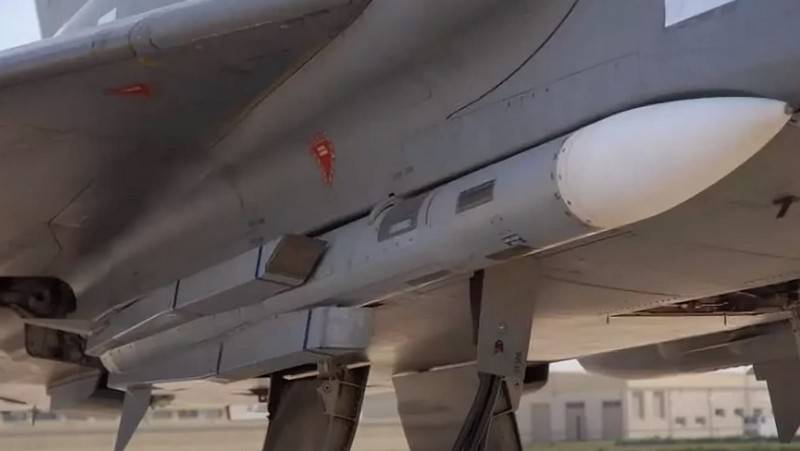 The French Air Force has finally received a new long-range air-to-air missile. Military Watch reports that a division of Rafale fighters armed with new Meteor missiles made its maiden flight.
Aviation
long-range missile "Meteor" is being developed by MBDA since 2003 for the Air Forces of France, Great Britain, Sweden, Germany, Spain and Italy. In the French Air Force, it should replace the MICA missile, used since the mid-90s of the last century and capable of hitting targets at a range of approximately 80 km. The Meteor missile has been integrated since 2015 and is directly related to the installation of RBE2 AFAR radars on fighters.
The declared estimated range of the Meteor missile, as the newspaper writes, is 180-250 km. Most likely we are talking about an upgraded version, which was tested in 2019. The basic version of the "Meteor" had a hitting range of no more than 110 km, although according to calculations it should have been at least 150 km.
The French Air Force command notes that the integration of the new Meteor missile will make it possible to use all the capabilities of fighters in air combat, hitting targets at long range, which the French military aviation was previously deprived of. However, as emphasized, even the modernized version of the Meteor is significantly inferior to the Russian R-37 and R-37M aircraft missiles, which are capable of hitting targets at ranges of up to 400 km. In the event of an air collision, Russian fighters will gain a significant advantage over French aircraft in terms of range.
The mass of the Meteor rocket is 190 kg, the mass of the warhead is 25 kg, the length is 3,7 m, the diameter is 178 mm, the speed is 4,1 M.