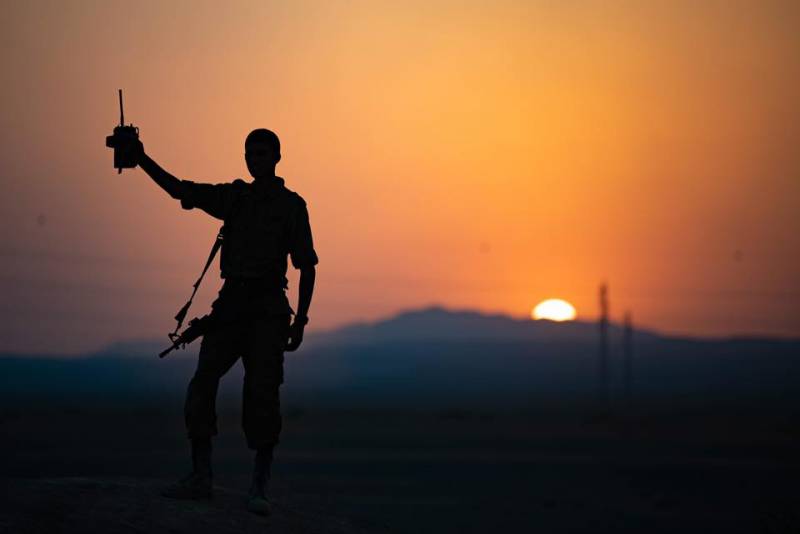 A strange incident occurred in one of the Israeli cities with the participation of a soldier of an elite army unit.
Israeli press reports that IDF special forces fighter was deprived of
weapons
unknown persons. The reports say that this also happened during the exercises.
According to Israeli news sources, the situation unfolded as follows: a detachment of special forces was sent to conduct night exercises in the streets of the city of Shfaram, located east of Haifa. The special forces soldier was given the task of "individual orientation on the streets of the night city."
At some point, two unknown persons approached an armed Israeli army serviceman and asked what he was doing alone on the street at such a late hour. At that moment, a car drove up, and the unknown offered to bring the commando where he needed. He refused services. As a result, a scuffle ensued, during which the commando was disarmed. They took an assault rifle from him and disappeared in a car.
As the Israeli press writes, the special forces soldier "managed to unfasten the store and throw it into the bushes." It is reported that the fighter was injured.
It should be recalled that not so long ago, at one of the Israeli military bases, tens of thousands of cartridges for small arms were stolen, and then electronic equipment. As a result of the theft, cipher codes used by the IDF fell into the hands of the criminals. Those thefts raised questions to the system of organizing the security system at Israeli military facilities.
The organization of the exercises, during which even the fighters of the elite units can say goodbye to their weapons, raises no less questions. At the same time, the opinion is also being discussed about whether the attack on the commandos was not a staged one. The fighter's testimony is reportedly being carefully checked.