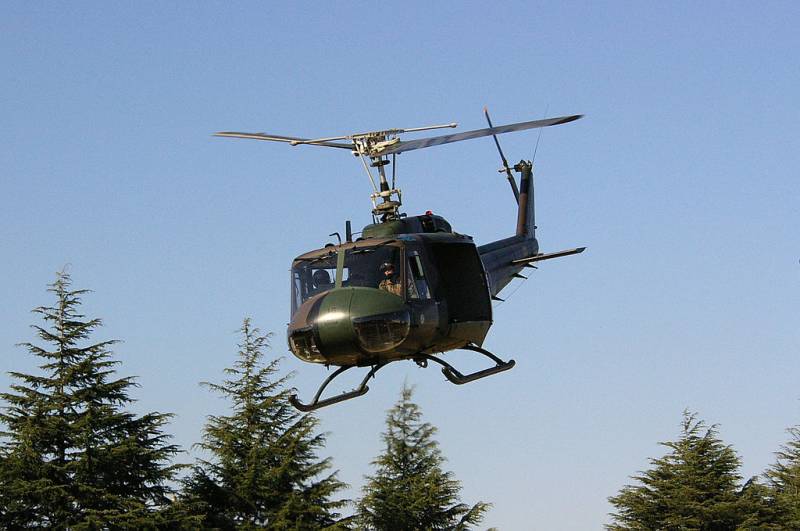 Information that
aviation
the plant in Odessa this year will begin to assemble the American military helicopters UH-1 Iroquois, turned out to be unreliable. The fact is that in his statement, the head of Ukroboronprom, Yuri Gusev, confused the models of helicopters, announcing the assembly in Ukraine of a combat vehicle that had proven itself well during the Vietnam War, but had long been discontinued.
The Ukrainian press claims that Kiev was in a hurry to announce the assembly at a Ukrainian enterprise of American military Bell UH-1 "Iroquois" helicopters. In fact, the Odessa plant is planned to be used to repair a more modern model of civil aircraft Bell 412, produced by the same American manufacturer.
About his desire to cooperate with Ukrainian partners and his readiness to participate in the modernization of the helicopter
fleet
Representatives of Bell Textron from the USA mentioned Ukraine in an interview with the Polish edition of ZBIAM. But the Americans did not give permission to assemble the Iroquois.
Bell Textron is now offering export customers the latest version of the UH-1 Iroquois military helicopter, the UH-1Y Venom. Last year, the Czech Republic became the first buyer of this model, having ordered eight units of such machines.
It should be noted that the assembly of American helicopters in Ukraine is capable of finally ousting Motor Sich's products from the domestic market. This is in addition to the fact that the Ukrainian authorities themselves scared away the investors of the enterprise with their sanctions, but they constantly repeat about a favorable environment for foreign investment.