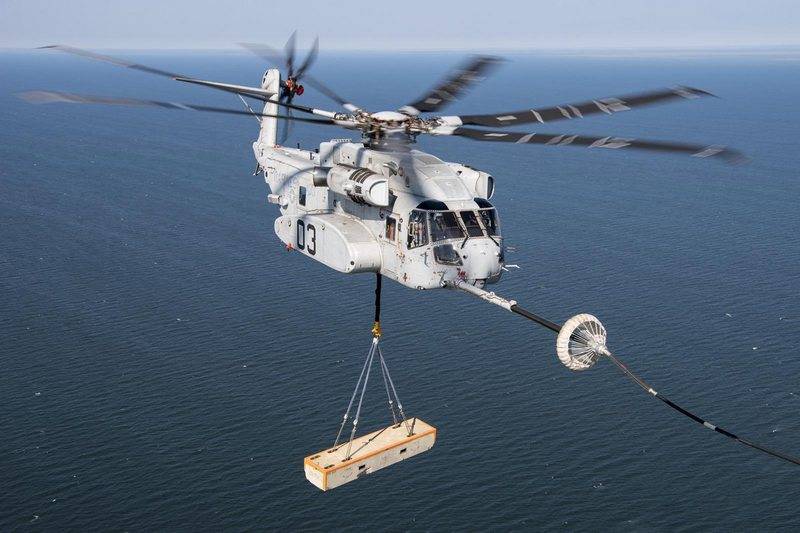 The Israeli Defense Ministry has finally decided on a helicopter that will replace the aging CH-53 Yas'ur in the country's armed forces. According to the press service of the Israeli military department on Twitter, heavy American transport helicopters CH-53K King Stallion will be adopted.
The interest of the Israeli military in the new American CH-53K transport helicopter was reported back in 2017. In November 2017, a helicopter demonstration was held especially for the IDF, during which the Brigadier General of the Israel Defense Forces Nir Nin-Nun made a 90-minute flight on a new "Stallion" (stallion).
At the same time, Israel refused to purchase Bell Boeing V-22 Osprey convertiplanes, officially leaving only two contenders - the CH-53K King Stallion and the Boeing CH-47 Chinook "flying carriage".
On February 25, 2021, the press service of the Israeli Defense Ministry reported that the Minister of Defense accepted the arguments of the IDF leadership about the choice of a new CH-53K King Stallion transport helicopter, which will replace the CH-53 Yas'ur helicopter, which entered service in 1970.
CH-53K King Stallion is a heavy transport helicopter with a maximum take-off weight of about 40 tons. The machine can carry over 12 tons of cargo on an external sling, and its cargo hold can accommodate up to 55 passengers. The crew of the helicopter is from two to five people - in addition to the two pilots, it can include three shooters that provide all-round protection.
The maximum flight range of the CH-53K is 840 km, the speed is 315 km / h. The helicopter is equipped with active and passive protection systems - in particular, the armored hull protects the crew and passengers from small-arms fire
weapons
, and active protection systems can protect the machine from damage by missiles.