And an angel in a knee-length sweater
Pet you ... Understand -
In cat's paradise, no one is lazy
For cats to be human.
Sleep calmly at your feet, my friend.
I also have dreams -
What is lit in the starry sky
Feline your country.
Nika Batchen. "A song for a little friend".
Information field of people and animals.
Material
"What can the knowledge of ... cats give people?"
aroused great interest of VO readers. Many would like to read its sequel. And now it's time for him to appear.
Let me remind you of its main idea.
Cats, and they live side by side with me all my adult life, have greatly changed their behavior during this time. Moreover, even those cats that grew up in the house and did not communicate with other animals have acquired manners typical of other, "sociable" cats.
There is only one conclusion from this: there is a certain information field in which animals communicate with each other and inform each other -
"there you can",

"so good",

"But this should not be done."
But these are cats, what about humans?
In my childhood, the attitude of adults towards children was quite consumerist. Children were loved, yes, but at the same time their place in the life of adults was very modest. They should have been, but only when adults wanted it. Not to hinder them, but to their first desire to do whatever they demand. They bother them less, ask less, and, in general, "be less".
But how did we all, children - my comrades, know about this? From the words and behavior of adults? Probably, but only such an attitude towards children was not particularly manifested in their actions. Rather, they wanted it. And we knew about this wish of them. Felt. The question is how and how?
Again, as a child, various amazing events happened to me. So at the age of seven, I absolutely knew from somewhere that I would have a blonde wife and a daughter. Well, I would understand if it came to my mind at the age of 14. But at seven? And such a strong confidence ... In the end, when everything happened exactly like that, I was not even very surprised. I knew it would be this way.
Compared to my peers, I was very good at drawing. I had an album, colored pencils, and then paints, and there were a lot of drawings. When guests came, I had to show it (this was part of the then ritual of communication between hosts and guests), and I was usually told:
"You, probably, will be an artist ?!"
Flattering, isn't it? It was quite possible to say: "Yes!" and adults just wanted it. But somehow I firmly knew that I would not be an artist. No, I say, I won't, I will be like a mother ...
There were many such strange forecasts.
That I will be the author of many books - when I said this, my mother always made fun of me,
"You won't get out of you with so many mistakes as a writer",
that I will have a tan leather coat, and that in it I will be a journalist and much more.
In a dream, I somehow saw a straight street, on the left there was a white stone wall, on the right rows of palm trees, then sand, the sea and in it a fast moving white ship. Further, for some reason I looked at the same thing from the mountain, and the palm tree was on the left. Well, sleep and sleep, you never know what dreams. But then, finding myself in Spain in the town of Malgrad de Mar, I immediately recognized this place - next to my hotel. And the white fast ship is a pleasure catamaran.
But what about the view from the mountain? There were no mountains there then.
But now five years have passed. I again found myself in Spain, went up the mountain to the tower of St. John, turned to look at the sea and - here it is, a palm tree to the left, below the emerald sea and on it - a white catamaran. That is, in one dream, two events were grouped at once, separated by a whole five-year plan, and I saw them again long before they came true.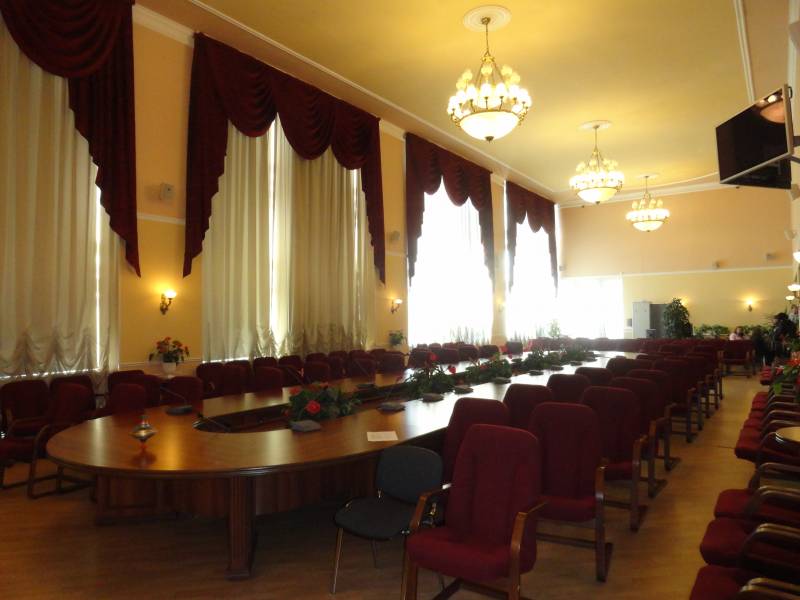 I once had a chance to see this room in a dream, and three years later I saw it live. To say that it was a shock is to say nothing. The scariest photo in my life! Made to never forget
At the same time, as a child, I read Ivan Efremov's novel "The Hour of the Bull", and it was written there that it is children who have the ability to "direct ray" and can foresee their future. That is, he also knew something about such "predictions", and he knew so much that he decided to insert it into the novel.
I remember that I read that passage very carefully and thought that this is what scientists should pay close attention to, because here the door opens to something that is able to change the whole
history
humanity. I thought, and did not think about it anymore, because this problem did not concern me in any way.
But nothing from our life goes away forever.
I began to notice that many people have recently begun to talk about the fact that if, they say, an adult is given some modern gadget, be it a smartphone or something like that, then without studying the instructions and detailed explanations, he will understand it will be very long. And, even having "figured it out", it will still be "blunt". But if this "toy" is in the hands of a child, then he simply will not need any explanations - a small child will easily understand what, how and where to press, and even find in it a bunch of functions unknown to its owner. How can this possibly be?
And again, there was a person who created a theory that allows you to explain this - the British doctor of biology Rupert Sheldrake.
First of all, he brushed aside the philistine talk that
[quote "these children are now",] [/ quote]
what they say is because
"Children learn a computer from birth, and we ..."
In fact, this is not about computers at all, this phenomenon has always been.
So, at the end of the 20th - beginning of the XNUMXth centuries, adults were scared of the "pig iron", an authoritative statement that you can go crazy from a speed of XNUMX miles per hour, and they were afraid to talk about electricity, but adolescents are all new items of scientific and technological progress mastered instantly.
And so it was in the past, and it is happening now. And so Dr. Sheldrake tried to answer this interesting question, using ordinary laboratory rats known to everyone as experimental animals.
His experience lasted as long as 20 years, so that the research base was developed simply fundamental. And what was done was this: generation after generation of rats were taught to navigate a complex maze. And the very first experimental animals passed through it for quite a long time, the subsequent ones passed the labyrinth faster, well, and the third generation literally slipped through all the obstacles in the labyrinth.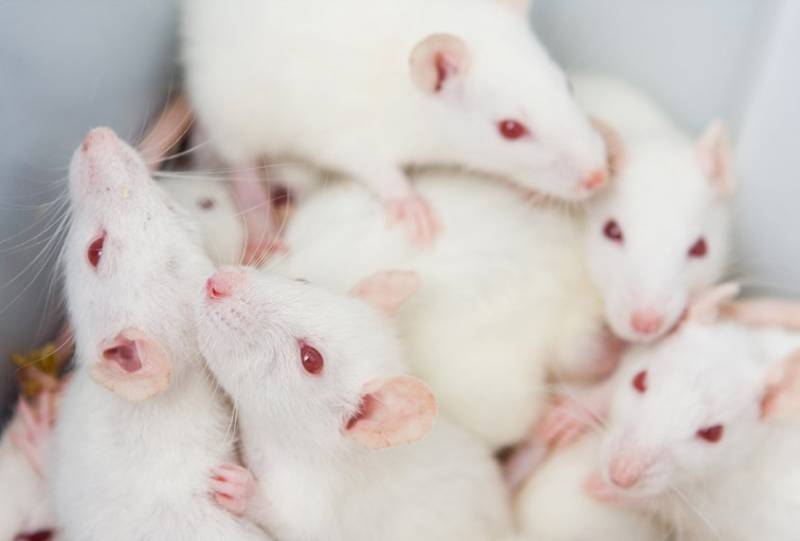 In such a cramped "hostel" old rats can teach something to the young, although how they do it is unclear ...
There seems to be nothing mysterious here, is there?
Old rats taught young rats how to go through the maze (another matter how they did it?), And those young, then, in turn, passed on this knowledge. That is, during the experiment, informational continuity of generations was observed.
This is also a rather surprising thing, because in all textbooks on cultural studies and not only on cultural studies, it is written that culture is not inherited. Ability for music, drawing, mathematics - yes. But in this case, it was not about the ability of the rats to learn, about their acquisition of knowledge of how to pass the maze.
However, there seems to be no surprise here. Everyone knows that rats are distinguished by intelligence and great intelligence, so there is no sensation here.
However, the most interesting thing about this experience was different.
The fact is that in addition to the enclosure with rats, so to speak, free to communicate with each other, there was another enclosure. Behind the wall, which completely isolated him from the first enclosure. No sound or smell could penetrate from the first rats to the second. And they didn't see each other. It was inhabited by very young rats, picked up literally on the street. They had no personal contacts with the "pioneers" of the labyrinth, but - and this is the most important and surprising thing, the "street" youngsters learned to overcome it just as quickly as those rats that were in the company of experienced "old people". Sometimes they even surpassed them.
But where could they get this knowledge from? There was no one to teach them!
And now again a personal example. As a child, I learned to skate long and hard. And at the age of 14 he abandoned this business. But my granddaughter's father was a master of sports in skating and was engaged in figure skating. At the age of 7, they put her on skates, they thought that they would have to support, but she took it and went, and even made her leg - "up".
I skated with her and in three years I restored all my skills. But in three years! And she went right away and how ...
Where did she get the knowledge of how to balance, spin on ice and roll on one leg?
As a result, Rupert Sheldrake published the book "New Science" about life ", and ... she was met with hostility by the masters of science. Which is not surprising, since he encroached on the sacred: he again spoke about the pseudoscience-telepathy.
Well, Sheldrake explained the high learning ability of young rats very simply.
Due to some peculiarities of the young brain, he is able to receive information from peers. Moreover, there is a special mechanism for this. And this means young people (that is, our children) learn new things not due to the fact that they are "advanced" (father drank, mother drank - where does advancement come from, and even the descendants of such individuals can see it!), As well as perseverance and striving for knowledge (which has never been observed in adolescents in the entire history of mankind, they have something completely different in their minds!), but due to informing through some unknown channel.
That is, every child who has learned something new, unconsciously transmits this knowledge telepathically to his peers who live nearby. And they pass it on to others. And so the psychology of children and their perception of the world are changing.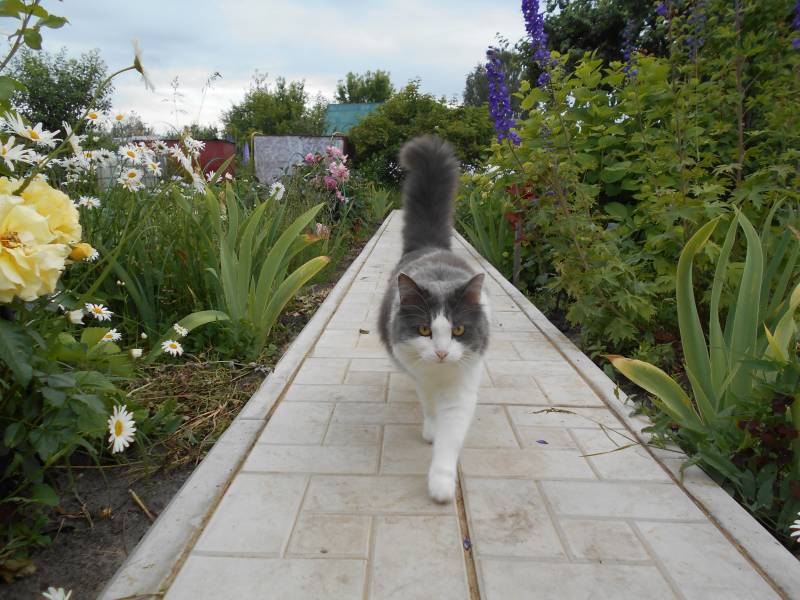 The paths are paved for the cat! And she leaves them very reluctantly ... That is, her consciousness is higher than instincts. On the ground, paws are prickly, but here - good!
Another example with my granddaughter is also indicative.
TV at home is not for
News
, in any case, all 18 years, from the moment of her birth, we do not watch them, as well as everything else. TV for us is a movie. We never talked about social problems and the past with her, right up to school.
What they ate, drank, how they played, what they wore - yes! About all sorts of "isms", Lenin and Stalin - no. For a long time she did not even know these names.
And somehow, when she was in the second grade, I told her without any ulterior motive that I was a communist in Soviet times.
She looked at me warily and asked in a low voice:
"Does Grandma Know?"
I remember we laughed for a long time then, and then I told her in detail what was what.
The answer was:
"Even so!"
And… everything.
"But where did you get," I ask, "that being a communist is fear and horror?"

"Did they say at school?"

"No!"

"But from where?"

"I do not know…"
I went to school to find out from their teacher, although I already knew her answer:
"What do you mean, we are strictly forbidden to talk on such topics.

And then we are second class! "
This means that there is no TV, newspapers, magazines, there is practically no communication with peers, and what is there is controlled, that is, there is no source of information, but there is information ...
Everything, as well as ... with the same cats!
In my time, they did not lie on their backs, they did not allow them to touch their stomachs. And now my kitty is sleeping peacefully on her back, legs spread out to the sides. And not only mine, judging by the same photographs of cat owners on VO.
And although Sheldrake's book is declared pseudoscientific. And even forbidden, it is important that it explains another and very important moment of our life: this is what we call
"Get into bad company" or "good".
It has been proven that among hooligans and alcoholics, children themselves quickly become hooligans and alcoholics, but among smart and advanced peers, they literally grow wiser before our eyes.
But this means that the point is precisely in the environment, and not only in the desire to imitate them, but also in the informational influence on the brain. And experiments with rats are good confirmation of this.
It is difficult to say how much a breakthrough in this area will help us know the future.
But the fact that thanks to this the learning process can become much more effective - undoubtedly!
Well, now some conclusions.
First of all, research in this area should be continued. It is necessary to identify the communication channel and "carrier frequency". This will make it possible to influence the consciousness of people already massively and directly.
And whoever manages to do this first will have a huge advantage over everyone else.
Neither atomic bombs nor hypersound are comparable in strength to
weapons
that changes human consciousness itself.
At the level of everyday life, children should read books even ... in the womb. Let them listen to beautiful music, do not swear in front of them, do not slander.
Surprisingly, our ancestors guessed that external information affects the development of the fetus.
Remember Pushkin:
"And it's no wonder that she is white:
The belly mother was sitting
Yes, I just looked at the snow! "
So, whoever plans to add to the family, let it be too late to tell their wives to look at the white snow and leaf through albums with works of art.
Your offspring will not get any worse from this ...