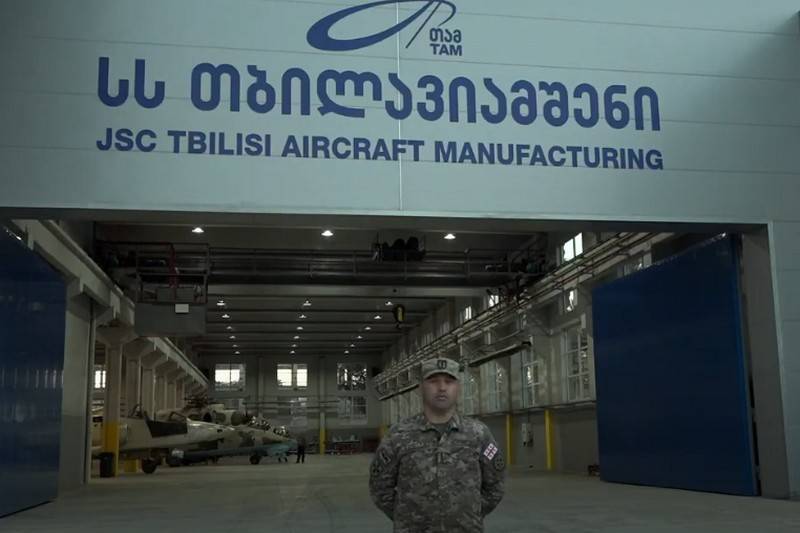 Georgia reported about the "restoration" of production of combat
aviation
... As the candidate for the post of Defense Minister Juansher Burchuladze has stated, the first restored Su-25 attack aircraft will take to the air in mid-March.
Speaking in parliament in connection with the forthcoming confirmation to the post of defense minister, Burchuladze said that the Tbilisi aircraft plant, which was closed after the collapse of the USSR, "has been restored, competent workers have been returned." According to him, the first restored Su-25 will take off by mid-March, then new aircraft will take off "every month."
Test flights of one more restored Su-25 will be carried out every next month
- the newspaper "Vzglyad" quotes the words of Burchuladze.
According to the publication, we are not talking about full production, but about the restoration of the attack aircraft produced in the days of the USSR with their overhaul.
It should be noted that last year Irakli Garibashvili, who served as Georgian Defense Minister, said that on the basis of the Tbilisi Aviation Plant, it is possible to resume production of the Su-25 for the needs of its own army and for export supplies.
In 2019, the Georgian Ministry of Defense announced a complete rejection of attack aircraft and its replacement with unmanned aerial vehicles. This decision was made against the background of the obsolescence of the fleet of Su-25 attack aircraft and Mi-24 helicopters. The second argument was called "the saturation of Russian military bases located in the territories of South Ossetia and Abkhazia with modern air defense systems."