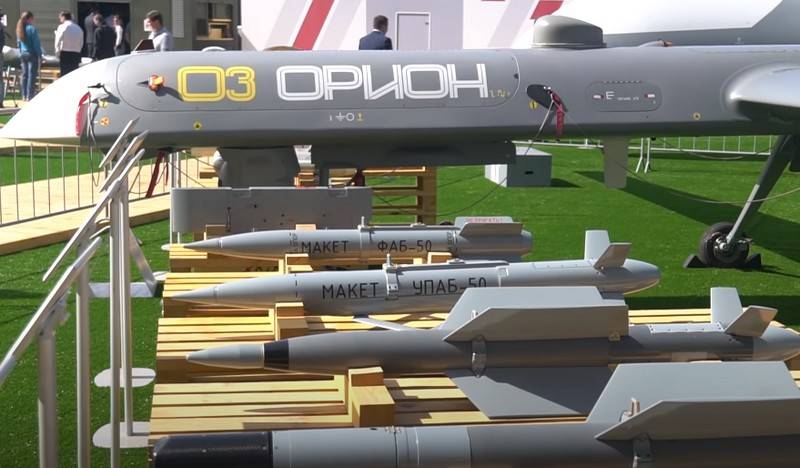 A video of the use of the Russian medium-altitude strike drone of long duration Orion flight during tests in Syria has appeared on the Web. The plot with the video of the Ministry of Defense was shown on the TV channel "Russia 1".
As follows from the video, one of the Orion drones undergoing tests made a total of 38 sorties, of which 17 with strikes on positions and targets of militants, 20 for reconnaissance and one "for other purposes."
On the drone body, according to military tradition
aviation
, the stars are plotted, according to the number of departures. Each star additionally contains one letter, where "P" - reconnaissance flight, "B" - combat with strikes and "P" - search and highlighting targets (presumably).
Recall that in August last year, the Russian military department signed a contract for serial production and delivery of the Orion long-duration unmanned aerial vehicle. The Ministry of Defense received the first batch of three Orion drones for experimental military operation in April 2020. The military conducted tests of the drone, including in Syria, after which some changes were made to the design.
Orion was created by the Kronstadt company within the framework of the Inokhodets development project under a contract with the Ministry of Defense. The UAV is capable of staying in the air at maximum load for up to 24 hours. Flight altitude - 7,5 thousand meters. The drone has a maximum payload of 450 kg and is capable of carrying four missiles on board.