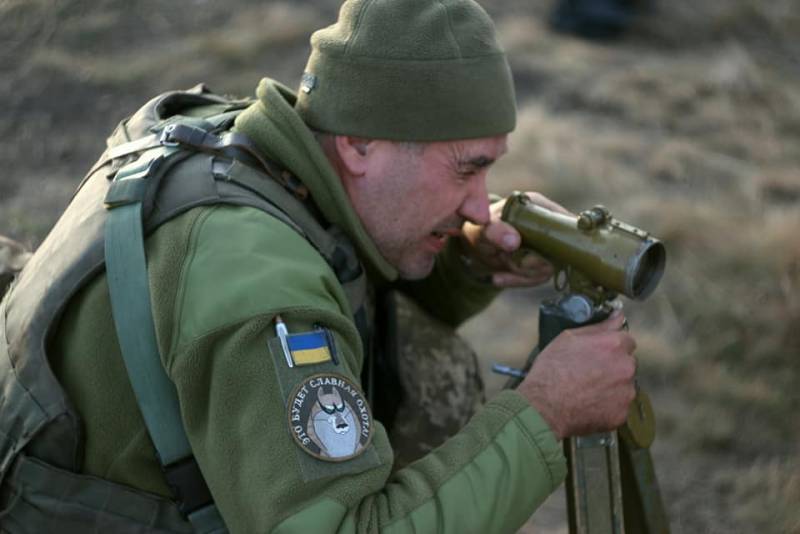 Over the past day, the Ukrainian armed forces fired at the territory of the DPR twice. In addition, yesterday morning there was an intensive mortar shelling of the village of the Gagarin mine on the outskirts of Gorlovka.
This was reported to the "Donetsk agency
News
»DPR representatives in the Joint Center for Control and Coordination of the Ceasefire Regime.
It is noted that the Ukrainian military fired more than fifty 82 and 120 mm caliber mines along the Gorlovka outskirts. During the shelling, one soldier of the NM of the Republic was killed, two more soldiers were wounded.
Also, according to the DPR People's Militia Directorate (UNM), over the past day in Sloviansk, which is located on the territory of Donbass controlled by the Armed Forces of Ukraine, the intelligence of the Donetsk People's Republic discovered a cluster of artillery at the railway station. Near residential buildings and municipal facilities, the Armed Forces of Ukraine deployed 16 towed guns: 12 Hyacinth-B 152 mm howitzers and four MT-12 Rapier guns of 100 mm caliber.
The Ukrainian military traditionally breaks down the ceasefire in Donbass, blaming NM DNR for this. The press service of the Joint Forces Operation headquarters on its Facebook page indicated that the defenders of Donbass used 120 and 122 mm artillery against the Ukrainian Armed Forces, as well as sniper
weapon
... The Ukrainian military allegedly only responded to enemy fire.
On his Twitter page, an officer of the Ukrainian Armed Forces, Serhiy Neshchadim, wrote that the Ukrainian Armed Forces had destroyed "nine representatives of the enemy" in a day.
A package of additional measures to the ceasefire on the contact line came into force on July 27 last year, but this did not lead to an end to the shelling and provocations from Kiev.
Donbass notes that the situation has worsened significantly in February. The Ukrainian side has increased the number of shelling and provocations. Many in the region believe that all this could lead to a resumption of active hostilities. The accumulation of the Armed Forces of heavy equipment near the contact line may well be considered one of such prerequisites.