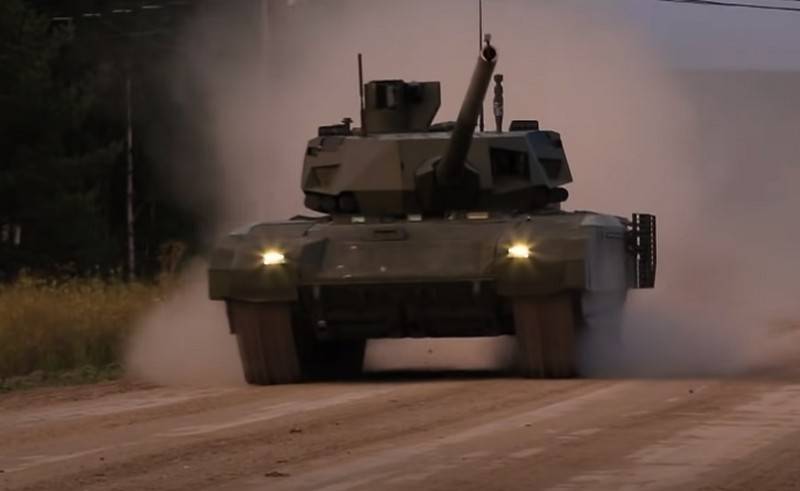 Serial deliveries of Russian
tank
T-14 "Armata" troops will begin in 2022. This was announced by Andrey Terlikov, General Director - Chief Designer of the Ural Design Bureau of Transport Engineering (UKBTM, part of UVZ).
Answering a relevant question from journalists during
armory
exhibition IDEX-2021, Terlikov said that serial deliveries of the T-14 "Armata" tank will begin in 2022, the installation batch of tanks will go to the troops by the end of this year. Contracts for the supply of tanks with the Ministry of Defense have been concluded, the vehicle is completing state tests.
From 2022, we will enter stable serial deliveries of these machines. By the end of 2021, according to one of the contracts, the delivery of an initial batch of cars is planned
- he said, adding that UVZ intends to reduce the cost of the T-14 tank in the course of its serial production, and the real cost of the T-14 "Armata" will be determined in the third year of serial production.
Terlikov stressed that new ammunition had been developed for the tank, and Rosatom was engaged in the development. The initial batch of tanks will go to the troops with new shells.
Rosatom enterprises - the scientific elite - are engaged in the development of a new ammunition for the "Armata", a serious resource has been attracted. It is synchronized with the development of the tank, during state tests, we docked and coordinated it
- he explained.
At the end of 2020, the head of Rostec, Sergey Chemezov, announced that serial deliveries of the T-14 Armata would begin in 2021, apparently referring to the initial batch of tanks.
Earlier, some media outlets, citing the Ministry of Defense, reported that the military department signed a contract for the supply of two battalions of T-14 tanks and a battalion of BMP T-15 for military tests.