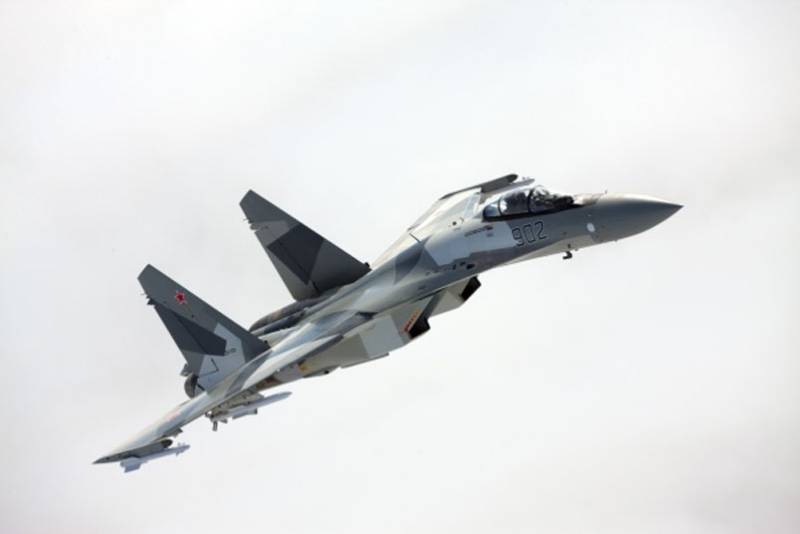 The American press indicates that the Joe Biden administration is now discussing the issue of contacts with the Russian Federation, the solution of which cannot be postponed. After deciding to extend START-3, the US administration is trying to find options to reduce the number of "contacts" in the air between the American and Russian military
aviation
.
American columnist Ralph Clam writes that Washington is concerned that recently the mutual number of interceptions of combat aircraft has sharply increased and continues to grow. The most dangerous directions are indicated. This airspace is near Alaska, as well as over the Baltic and Black Seas.
Ralph Clam in his article "Risky Encounters with Russia (in the Air)" writes that the Biden administration is well aware of the degree of threat. The fact is that even when performing interception or another variant of piloting combat aircraft at a high level, the risk of error is not excluded, which can lead to maximum rapid escalation. At the same time, the American press emphasizes that the risks of escalation are increasing "because of the reckless behavior of Russian pilots in the sky."
Recall that in recent years, the Pentagon has almost constantly reproached Russian military pilots for "unprofessional and unsafe" behavior, for example, during an interception. And now Biden decided to discuss the question of how the risks of such a plan can be minimized.
I wonder if the advisers to the President of the United States are considering the simplest option - to reduce the number of flights of American fighters, strategic bombers and reconnaissance aircraft near the air borders of Russia? Indeed, precisely in the event of a decrease in the number of provocations on the American side, the number of air meetings with Russian pilots, who are accused in the United States of being "reckless", would automatically decrease.
The American observer reminds that between Russia and NATO countries, including the United States, there are emergency channels to prevent incidents in the air. And at the same time, Clam adds that the United States "has little confidence in Russia due to misinformation on its part." But Russia's confidence in the United States, apparently, should remain at a high level ... Despite endless sanctions and Washington's attempts to interfere in internal Russian affairs.