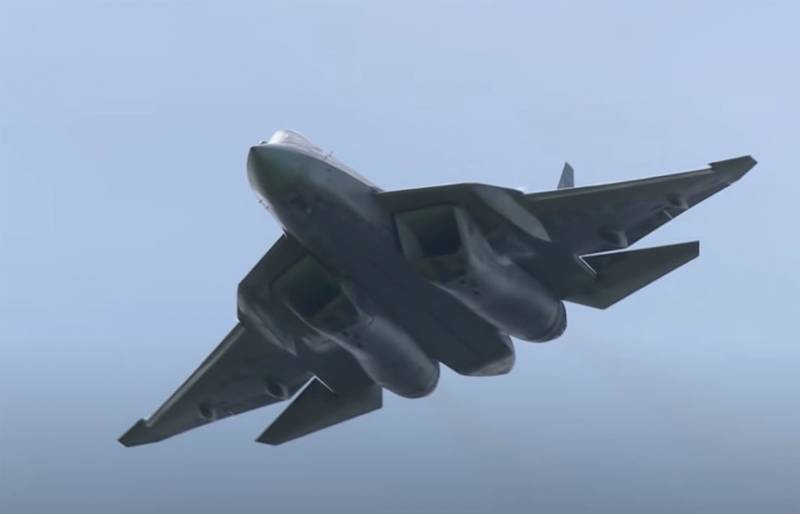 The foreign press pays attention to the sound of engines of the fifth generation Su-57 fighters of the Russian Aerospace Forces. For example, on the pages of The Aviationist, the Italian journalist and former pilot David Cenchetti draws attention to the fact that the engines of Russian combat aircraft emit a "howling sound" that is not typical of other new generation fighters.
The author notes that at the moment Russian Su-57s use AL-41F1 bypass turbojet engines from NPO Saturn.
David Cenchetti, a former pilot and author of several books on
aviation
topics, invites you to listen to the sound of working engines during a group flight of Russian fighters.
By The Aviationist:
The shooting took place several months ago, but it is still interesting, since it allows you to hear a very peculiar sound of the Su-57 engines.
Video from 2020 year:
The Italian author notes that it will hardly be possible to hear such a sound on new versions of Russian fighters, since the AL-41F1 will be replaced with engines of the second stage (second stage). We are talking about engines that are being worked on in our country within the framework of the Product 30 program. At least, this is how the second stage engines for the Su-57 are designated in open sources.
David Cenchetti:
The sound of the engine of the Su-57 fighter now looks more like a siren. For many aviation enthusiasts, this sound is still good to hear.
The Western press notes that this sound is partly due to the design of the air intakes used by Russian aircraft designers.
It should be noted that interest abroad in the Russian Su-57 fighter continues to grow. Added such interest, in particular, the recent tests of the Su-57 with an intra-fuselage hypersonic missile, which were recognized as successful.