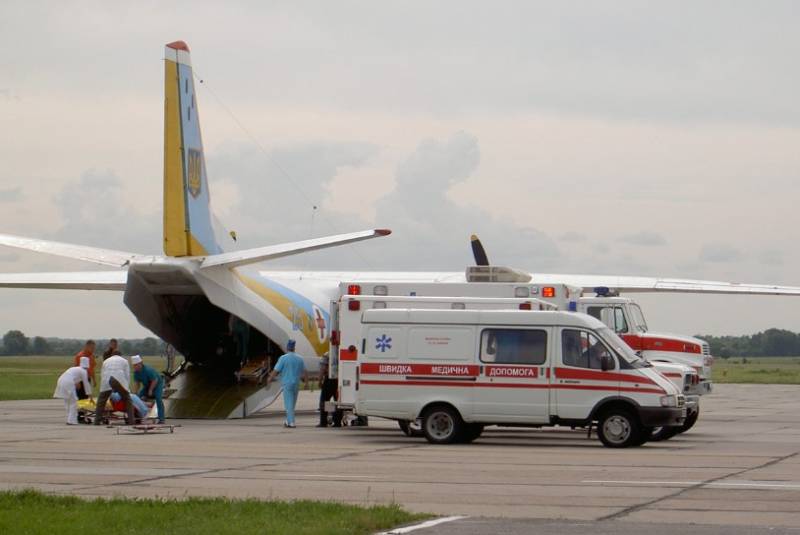 Based on the training
aviation
brigades in the Kharkov region took place the first flights this year, in which the command staff and pilot-instructors of the military unit took part. Among other things, they conducted a series of exercises on the An-26Sh military transport aircraft in adverse weather conditions.
This was reported by the Ukrainian edition "ArmyInform".
In connection with the plane crash of this model aircraft last year in Ukraine, as a result of which the cadets and teachers of the Kharkiv National Air Force University were killed, the pilots completed the landing of the An-26 with one engine inoperative. They landed the plane, simulating engine failure. It was sort of a bug fix.
Also, Ukrainian aviators carried out training flights on L-39 Albatross combat training aircraft and Mi-8 multipurpose helicopters.
This year we began the practice of command flights, during which we improved our flying skills and improved the skills of the command staff in organizing, conducting and supporting flights.
- noted the deputy commander of the military unit for flight training, Lieutenant Colonel Roman Kutsenko.
It is on the basis of this unit that the cadets of the Ivan Kozhedub KhNUVS are trained. Here, on September 26, 2020, during an An-26Sh training flight, one of the aircraft's engines failed, which led to a plane crash. Several high-ranking representatives of the Ministry of Defense and the Armed Forces of Ukraine received disciplinary sanctions.
In Ukraine itself, commenting on the new An-26 trainings, they note that it is necessary not only to train landing on one engine, but also to figure out where the huge funds go, which Kiev, as it says, spends on defense and military-technical development.