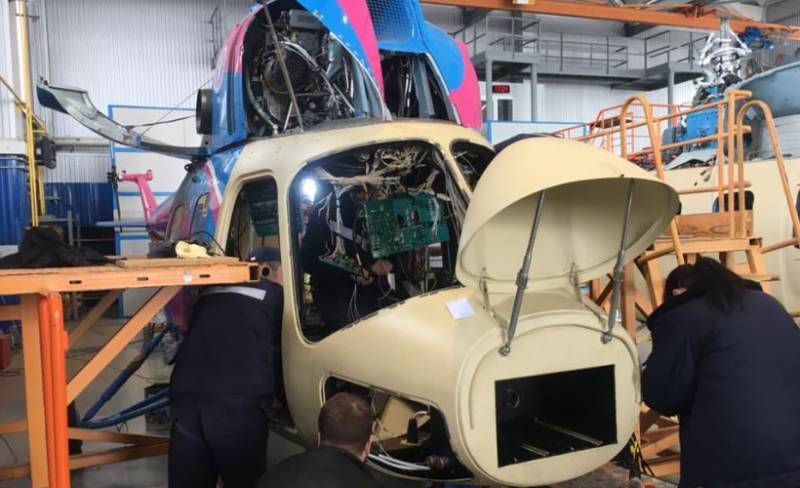 Kiev's sanctions against Skyrizon, a Chinese investor in the Ukrainian Motor Sich plant, are a barbaric robbery. They are a gross violation of the legal rights of the company's shareholders.
This is stated in the official statement of the Skyrizon company, published in the Chinese press and on a specially created website dedicated to the extraordinary meeting of shareholders of the Ukrainian company Motor Sich.
An investor from China is going to use all legal remedies to protect his rights, including international arbitration. He believes that as a result of the imposition of sanctions against him by the Ukrainian authorities, the company will lose the ability to dispose of its property, terminate business relations with the Motor Sich plant and incur tangible losses. The Chinese side called Kiev's actions "unprecedented disrespect for the rules and principles of international trade."
Since the decree of the President of Ukraine Volodymyr Zelensky does not indicate the reasons why the Chinese company is subject to sanctions, Skyrizon suggested that the Ukrainian leadership decided to prevent Chinese investments in the Motor Sich enterprise on external orders. It was noted that Kiev refused to negotiate, thereby excluding all possibilities for reconciliation.
Sanctions against a company are erroneous and stupid actions that can only scare away potential investors from all over the world from Ukraine, finally drive the already dying one into a hopeless situation.
aviation
industry of Ukraine. When actions are performed contrary to common sense, trust is completely lost, criminals are shamelessly covered up, all this leads to contempt from the entire world community.
- the Chinese investor said in a statement.
The Motor Sich plant is the largest Ukrainian manufacturer of aircraft engines and industrial gas turbine units. In 2016, the Chinese company Skyrizon acquired 56 percent of the company's shares. But the very next year they were arrested by the Security Service of Ukraine.
Now the total amount of the company's claims, which it intends to collect from the Ukrainian authorities, is $ 3,5 billion.
As you know, Volodymyr Zelenskyy signed an order on sanctions against Chinese investors a few days after a similar decision was made in the United States.