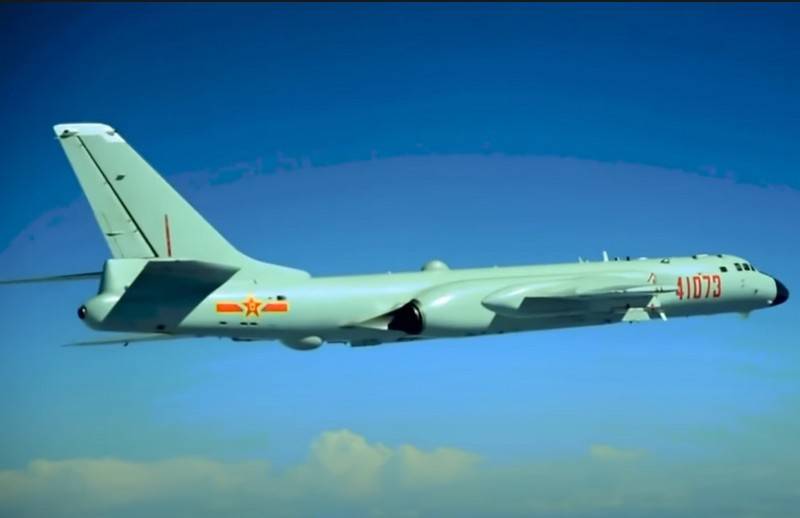 The Chinese bombers simulating an attack on the American aircraft carrier USS Theodore Roosevelt and escort ships posed no threat. This was announced by the Indo-Pacific Command of the US Armed Forces.
The command commented on the military exercises held on January 23, 2021
aviation
The PLA, during which Chinese bombers used an American aircraft carrier group located in the Taiwan area as a potential target. Despite the fact that the PLA Air Force Xian H-6 bomber pilots confirmed receiving orders for targets and launching anti-ship missiles at them, the US military did not consider this a threat.
The Theodore Roosevelt Aircraft Carrier Strike Group closely monitored all activities of the Chinese People's Liberation Army and the Chinese Air Force, and at no time did they pose a threat to ships, aircraft or sailors of the US Navy
- said in a statement.
At the same time, Pentagon officials have traditionally accused China of obstructing free navigation in international waters and using the PLA as a "tool of intimidation."
Chinese aircraft and naval forces conducted exercises in the area of ​​Taiwan, which they consider to be their territory. According to the Ministry of Defense of Taiwan, the PLA Air Force combat aircraft on January 23 and 24, 2021, repeatedly entered the island's air defense zone. For two days, 26 Chinese fighters and bombers participating in the maneuvers were near Taiwan.