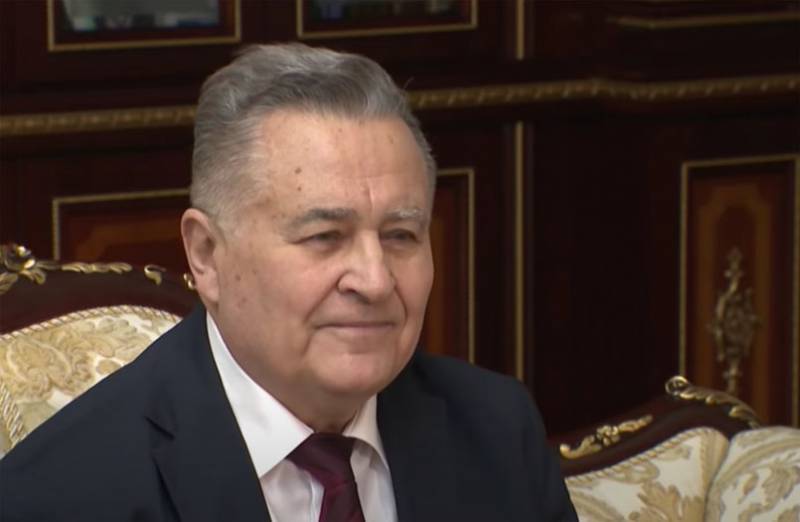 Former Prime Minister, Head of the SBU and Secretary of the National Security and Defense Council of Ukraine Yevhen Marchuk spoke about the implementation of the Budapest Memorandum. Recall that this memorandum was adopted in 1994 and marked Ukraine's accession to the nuclear nonproliferation treaty.
weapons
.
For some time now, Ukraine has accused Russia of allegedly violating the letter of the Budapest Memorandum, since the treaty implies security guarantees for a country that has renounced nuclear weapons (and received them). At the same time, Kiev for some reason does not put forward claims against the United States and Great Britain, which also signed the documents of the memorandum.
According to Marchuk, ignoring the Budapest Memorandum is a threat not only to Ukraine, but to "the whole world."
The ex-head of the Ukrainian government said that "it is necessary to return immediately to the implementation of the clauses of the agreement." According to Marchuk, he opposed and continues to oppose the initiative coming from individual politicians to start developing nuclear weapons in the country.
Marchuk notes that in this case, "Ukraine may be among such countries as North Korea and Iran, which ignore the treaty on the non-proliferation of nuclear weapons."
Marchuk proposes to create an "analytical group" in Ukraine, which would conduct a "brainstorming" session to develop recommendations for compliance with all the requirements of the Budapest Memorandum. It is not entirely clear just who these recommendations should be addressed to.
Marchuk added that "compliance with the points of the memorandum should become the basis for the reintegration of Crimea." And here the question is - the basis for whom? .. The Crimeans made their choice long ago, and now the inhabitants of the peninsula are definitely not interested in the problems of Ukraine.
For reference: Yevgeniy Marchuk is an ex-employee of the KGB of the USSR, the Security Council of Ukraine (the first head of this special service), worked as head of government in 1995-1996.