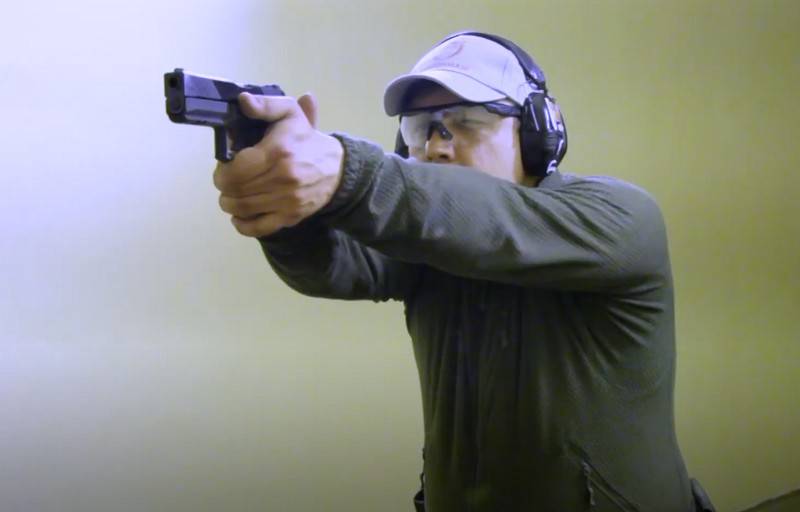 The sports self-loading pistol RG120 "Aspid" before testing will be tested in law enforcement agencies and sports clubs of the Shooting Federation. This was reported by the press service of Rostec.
At TsNIITochmash, which developed
weapon
, explained that approbation is necessary to familiarize potential consumers with the characteristics of the new pistol, and the feedback received will help identify shortcomings and modify the weapon before preliminary and acceptance tests.
As the press service explained, both modifications of the pistol - RG120 and RG120-1 - will be sent for testing. Pistol "Aspid" RG120 is equipped with a magazine for 22 rounds of 9X19 mm caliber, RG120-1 - for 18 rounds. The light version is equipped with a collimator sight mount and does not have external mechanical fuses. The standard pistol RG-120 is equipped with a Piccatini rail. Weight (without cartridges) is 1100 gr. for the standard version and 800 gr. for "lightweight".
In December 2020, Rostec announced that the RG120 Aspid sports self-loading pistol had passed the final stage of certification.
The manufacturer guarantees that the resource of a 9-mm weapon is at least 25 thousand rounds. For the store, this figure is 7,5 thousand shots. The gun is able to function smoothly at temperatures from -30 to +50 degrees Celsius.