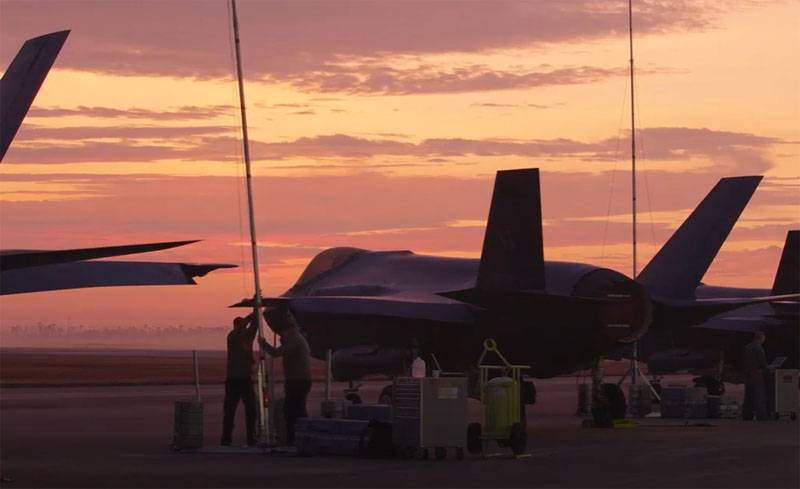 American information sources publish reports that the new US administration has made a "special decision" regarding the implementation of contracts in the military-technical sphere with some countries of the Persian Gulf.
Thus, The Wall Street Journal writes that the Biden administration decided to impose a supply ban
weapons
and military equipment in the UAE and Saudi Arabia. The ban is reportedly temporary.
The reports say that Washington is going to carry out a revision of agreements and contracts for the supply of certain types of weapons. In particular, we are talking about high-precision ammunition for Riyadh and fifth-generation F-35A fighters for the UAE Air Force. Previously, such sales were approved by the administration of the 45th US President Donald Trump.
The reason for the decision by the Biden administration to temporarily ban the supply of these weapons was the fact that the UAE had previously signed an agreement involving the purchase of Su-35 fighters from Russia. Also, the American authorities state that the United Arab Emirates is actively cooperating not only with Moscow, but also with Beijing, "which could strike a blow to US interests in the region and endanger the American military personnel in the region."
The question of a possible revision of the agreement with Saudi Arabia, as noted in the US media, may be associated with several factors. One of these is "the need to hold consultations with Israel, which expresses concern over the strengthening of the military power of a number of Gulf countries."
If the agreements with the UAE and Saudi Arabia are finally canceled by Biden, then this could affect the so-called "Trump deal", which involved the settlement of the long-term Arab-Israeli conflict.