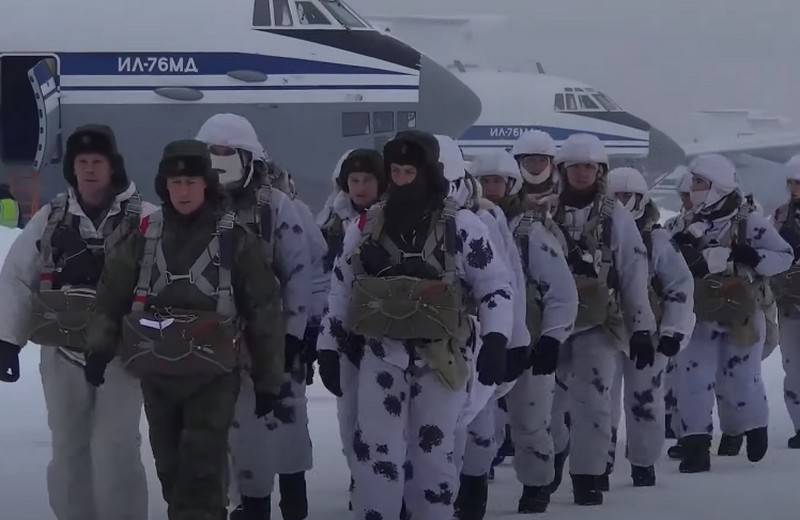 A video of the mass landing of airborne units along with equipment has appeared on the Web. The video was posted on its official YouTube channel by the Ministry of Defense.
The description for the video says that units of the Ivanovo Airborne Forces took part in the massive landing. The landing took place in the Kostroma region from Il-76MD military transport aircraft flying at a speed of 360 km / h.
The military department emphasized that the airborne troops were airborne together with the standard equipment - the BMD-4M. In total, over 650 paratroopers were parachuted during the exercise, with the separation interval of servicemen from the aircraft being 0,7 seconds at an aircraft speed of over 360 km / h.
On the same day, another airborne exercise was held in the Volgograd region, albeit without landing. They were attended by units of the Kamyshinsky separate guards airborne assault Don Cossack formation.
According to the legend of the exercises, the landing on standard equipment made a raid in the rear of the conditional enemy and, having occupied an advantageous line, held it until the main forces of the formation approached.
During the exercises, BMD-2KA-U airborne combat vehicles and
tanks
T-72B3, as well as sniper and rifle
weapons
.