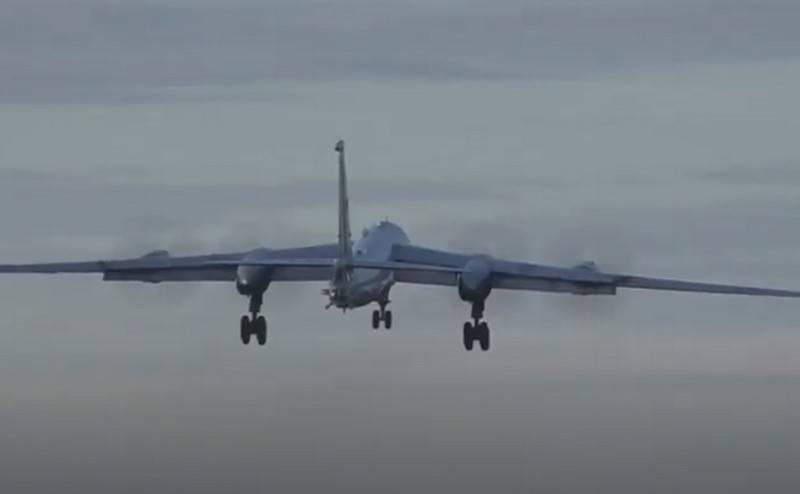 Two Russian Tu-142 anti-submarine aircraft were identified as they entered the Alaska air defense zone near the US border. This was reported by NORAD (North America's Joint Aerospace Defense Command).
According to NORAD, a pair of Russian Tu-142s approached the US-Canadian border while patrolling in international airspace and not entering United States sovereign airspace.
At approximately 19:142 pm ET, a command unit in Alaska identified and tracked two Russian Tu-XNUMX aircraft entering the Alaska air defense identification zone
- said in the message of the North American command.
The press service of the Pacific
fleet
confirmed the flight of two long-range anti-submarine aircraft Tu-142M3 over the Bering and Chukchi seas. It is noted that the planes spent more than 11 hours in the air, having covered about 8 thousand kilometers during this time. In some sections of the flight, Russian Tu-142s accompanied the MiG-31BM marine
aviation
TOF.
On January 26, a pair of Tu-142MZ long-range anti-submarine aircraft of the Pacific Fleet naval aviation performed a scheduled flight over the waters of the Bering and Chukchi Seas. The aircraft spent more than 11 hours in the air. During this time, they covered more than 8 thousand kilometers.
- said in a statement.
The Pacific Fleet command noted that the Tu-142 flight took place in accordance with international rules, and Russian aviation will continue to patrol in international airspace.