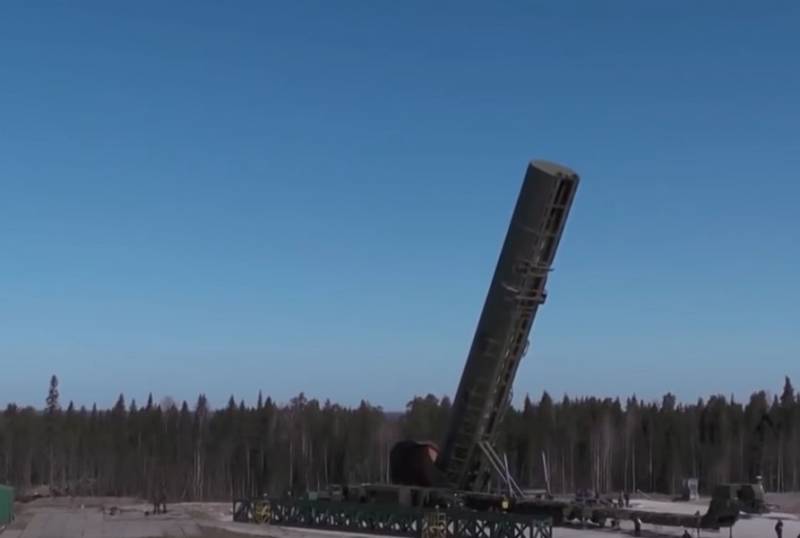 Foreign countries are discussing the current situation in the field of global security. And this situation looks alarming, and foreign experts are well aware of this too.
For example, it is indicated that the United States withdrew from the treaty on the elimination of intermediate and shorter-range missiles, from the open skies treaty, previously refused to discuss anti-missile defense issues with Russia and China, and now the strategic offensive arms treaty is hanging by a thread.
The Greek edition Pentapostagma points out that in such a situation Russia had nothing to do but respond - somewhere symmetrically, somewhere asymmetrically. An example is the recent decision of Moscow to refuse to participate in the DON program (treaty on the open skies), which provided for the mutual implementation of flights to control the deployment of troops and weapons.
Greek author:
The very next day after the US withdrew from this treaty, Russia made it clear that it considers this to undermine both the treaty itself and the existing security system.
In an article published by Pentapostagma, they believe that refusals to participate in the treaties "lead the United States and Russia onto the path of a new arms race."
It is indicated how the newest variants began to appear in Russia in recent years
weapons
that are not regulated by any international treaties. We are talking, among other things, about the Avangard hypersonic missile systems, the Poseidon nuclear submarine torpedo, and others.
Greek author:
Vladimir Putin made it clear that he considers his latest weapons capable of overcoming US missile defense. At the same time, Russia itself is trying to protect itself from a possible strike by the latest S-500 Prometheus systems.
It is added that the characteristics of Russian strike (hypersonic) missiles are such that even promising anti-missile defense systems are not capable of intercepting them, and the characteristics of Russian air defense systems make it possible to use these systems, inter alia, as protection against American missile weapons.
The author complains that international treaties are either not respected or not extended. It is noted that North Korea is improving its nuclear weapons, Israel refuses to officially recognize the fact of its involvement in the nuclear club. It is also added that Iran can join the number of owners of nuclear weapons.
All this, according to the Greek edition, adds turbulence, calling into question global security.