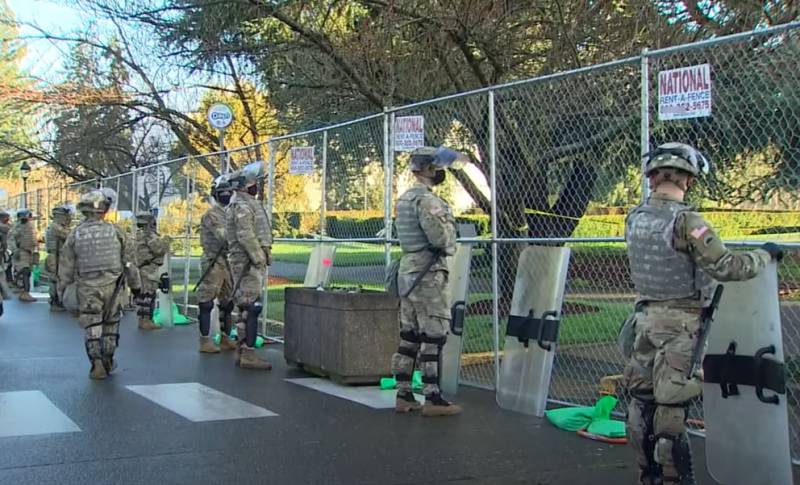 The network discusses events from the life of the American capital. First of all, we are talking about the fact that the number of soldiers of the National Guard in Washington today exceeded 25 thousand people. At the same time, more than a third of the National Guards, as it turns out, are reservists who were attracted to extraordinary training sessions. American journalists from the scene report that on the territory of the Capitol, which has already been declared a "green zone" according to the principle of dividing into zones of Baghdad, "storerooms" called upon by the National Guard, who work as teachers, cooks, office workers, etc. are on duty.
Attention is drawn to several features related to the organization of the said "green zone".
One such thing: the fence that is exposed around the Capitol is rented. Americans would not have been Americans if they had not left a sign with the contacts of a company that provides the opportunity to rent these same fences on the protective fence at which the soldiers were lined up.
American user Grizzly Country comments on a channel's report on the creation of a green zone in Washington:
Let's be honest. If American citizens really want to do something, then there will not be enough military forces or law enforcement agencies.
Also discussed is the external cordoning of the territory of the parliamentary complex by the employees of the US National Guard. Most of the military have with them
weapon
including automatic rifles. However, an interesting oddity is that many fighters do not have magazines attached to their rifles.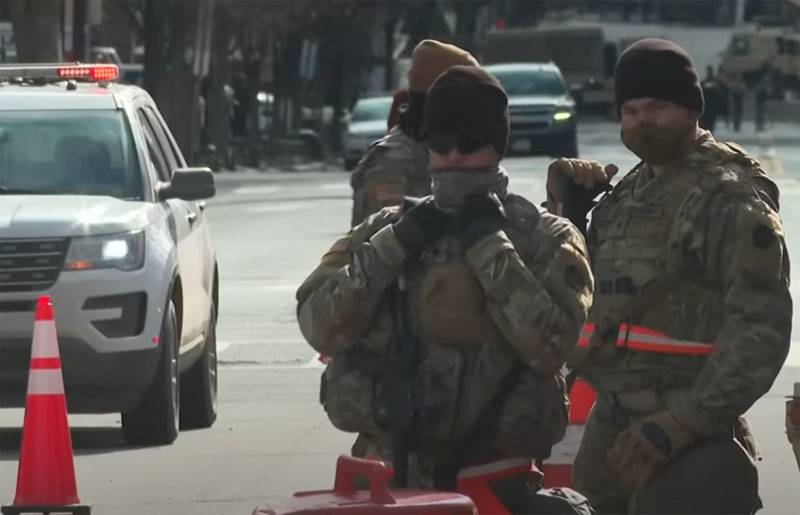 The cartridges are in special boxes, which in turn were left in armored vehicles. It is possible to load the rifle only in an emergency situation after consulting the unit commander with intelligence officers. This feature is explained as follows: the Federal Bureau of Investigation still does not trust the military, believing that even after their repeated checks "for the loyalty of the constitution" among 25 thousand there may well be those who are ready to support the protesters - if they appear in front of the Capitol. Recall that the so-called "millionth march of the militia" is scheduled for January 20 in the United States.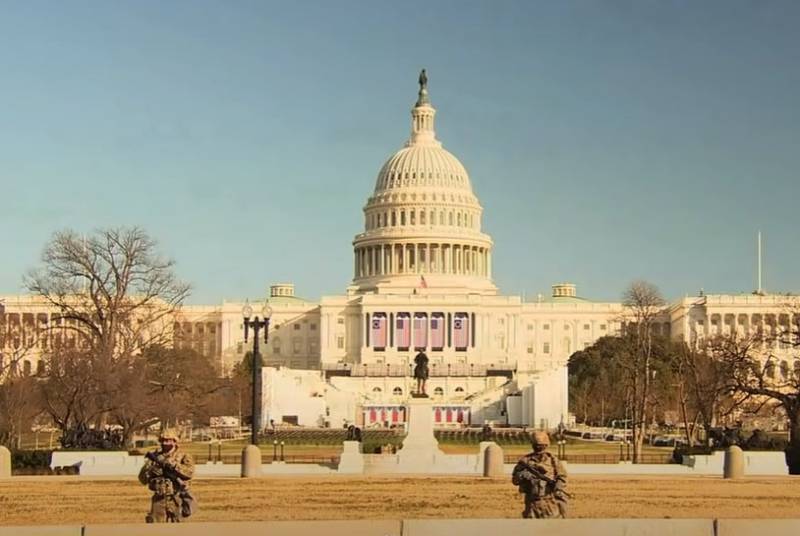 Commenting on all this, one of the American congressmen noted that he saw something similar only during a trip to the capital of Iraq - a completely blocked center, thousands of armed military personnel, to put it mildly, a nervous situation. Even because of the fire under the bridge in the campground of the Washington homeless, extraordinary measures were taken - all the entrances and exits of the Capitol were closed, and its employees were forbidden to approach the windows. And this is the first time in many years when not only firefighters, but also vehicles with FBI special forces arrived to the homeless under the bridge.