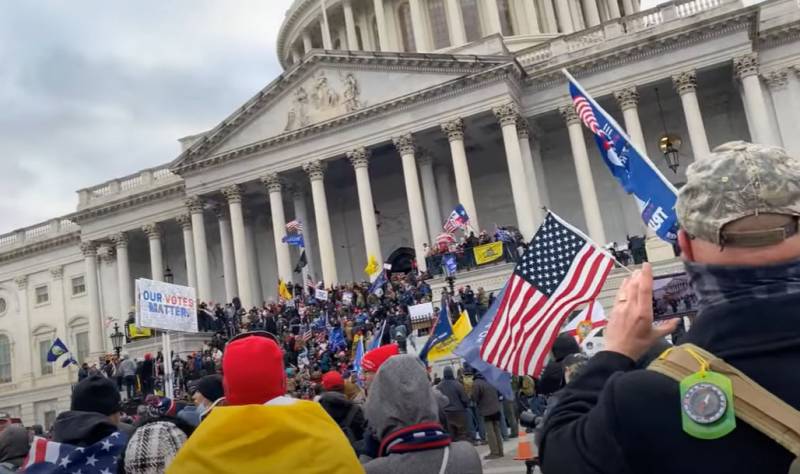 Photo of the storming of the Capitol on January 6, eyewitness footage
The American media are reporting an incident in the area of ​​government buildings in Washington. According to the US media, an attempt to enter the Capitol building again showed itself.
CNN reports that an armed man attempted to enter the grounds of a building on Capitol Hill with a pass to the inauguration ceremony of the 46th President of the United States. Recall that the inauguration is scheduled for January 20.
It turned out that his pass was fake.
Capitol security officers, when inspecting his car, found a semi-automatic pistol and more than 500 cartridges for it. It is claimed that
weapon
was not registered.
On the basis of the presence of false documents and unregistered weapons, the man was arrested. It is indicated that he arrived in the US capital from Virginia.
Against this background, the US sociological monitoring service Pew Research Center publishes the results of the survey, on the basis of which it is stated that Donald Trump leaves the White House with the lowest level of support from the population in the entire
history
this kind of polls. Based on this poll, only 29% of Americans approve of Trump's work as president, despite the fact that in August this figure was over 70%.
Trump supporters said the poll is also a "campaign against the current US president" - to convince Americans that Trump is a "bad president." One of the comments:
If they stole our votes in the elections, then it doesn't cost them anything to fake the poll results, like that ...