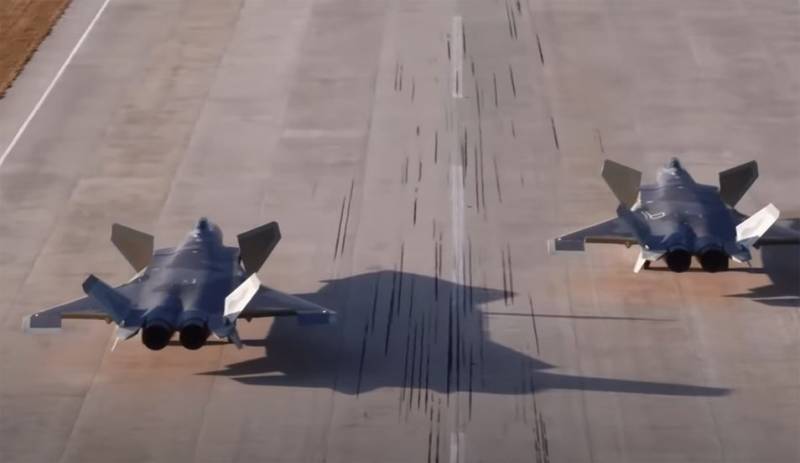 An absentee press controversy arose between Indian and Pakistani military experts (retired military personnel). It all began with the publication in the Pakistani press of an interview with retired Pakistani Air Force general Shahzad Chaudhry, who was asked to comment on the issue of a possible confrontation in the air between Chinese-made J-20 aircraft and French-made Rafale aircraft. Recall that Rafale has recently been part of the Indian Air Force.
In response to this question, General Chaudhry said that the new generation J-20 fighters "are fundamentally game-changing in the region."
Shahzad Chaudhry:
These are aircraft with new technologies and new capabilities. They are inconspicuous and equipped with modern avionics. J-20s carry air-to-air missiles capable of striking enemy aircraft without entering the affected area themselves.
According to the retired Pakistani general, all this allows the J-20 fighters to outperform
Aviation
in service with the Indian Air Force.
It was noted that Indian Air Force Rafale fighters "would be better off avoiding meeting with Chinese J-20s."
The retired Indian Air Marshal, Anil Chopra, strongly disagrees with such interpretations. According to a retired marshal, who entered into an absentee dispute with a retired Pakistani general, "many believe that the J-20 is superior to the French Rafale only because the first is attributed to the fifth generation, and the second to the 4,5 (4+) generation." ...
Anil Chopra:
While China is clearly downplaying the Rafale's capabilities, I have reason to doubt the capabilities of the J-20 fighters. They have imperfect engines and are designed in such a way that there is no need to talk about radar stealth. And in the infrared range, they "shine" as clear targets.
Retired Indian Marshal Anil Chopra claims that the French Rafale are superior to the Chinese J-20 in speed and maneuverability, as well as the effectiveness of countering electronic warfare systems.
Anil Chopra:
Chinese J-20 fighters will never dominate the skies over Asia, as the Rafali will easily defeat them.
The main thing in this correspondence dispute between two large retired military men of India and Pakistan is that both of them clearly cannot know all the characteristics of the aircraft that they criticize.