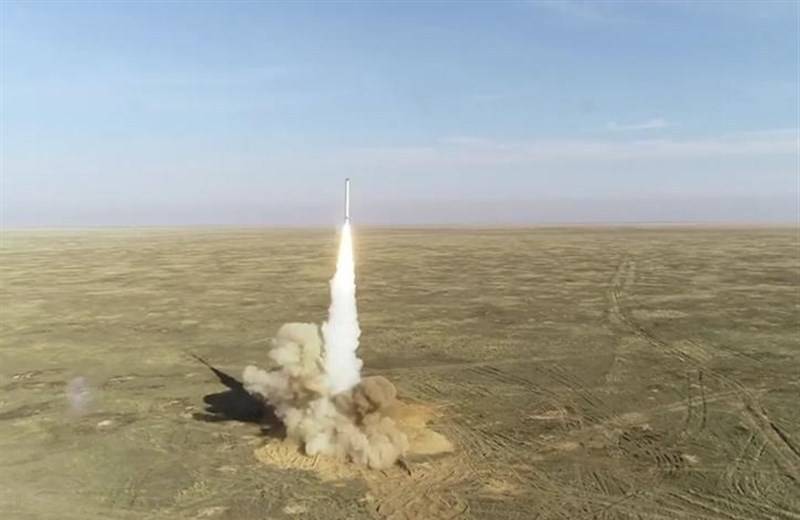 Iran has conducted military exercises to destroy targets with ballistic missiles. It is reported by the Iranian
news
Tasnim agency.
According to the report, the final stage of the exercises Payambar-e Azam 15 (Great Prophet 15) was carried out in a desert area in Iran. As part of the maneuvers, the Aerospace Forces of the Islamic Revolutionary Guards Corps (IRGC) launched a ballistic missile attack, hitting targets in the northern Indian Ocean at a distance of 1,8 kilometers. The report says that "various types" of long-range ballistic missiles were used.
Various types of long-range ballistic missiles were launched in the final phase of military maneuvers on Saturday morning, hitting notional enemy ships at a distance of 1800 kilometers.
- said in a statement.
On Friday, the IRGC military worked out a massive launch of ballistic missiles. According to Iranian media, missiles of the Zulfikar, Zilsal and Dizful types were launched. The missiles are reported to be equipped with warheads capable of penetrating enemy missile defenses.
با اقتدار برابر دشمنان ایستاده‌ایم pic.twitter.com/r8TNTI58J0

- حسین سلامی (@salamy_ir) January 15, 2021
Also on Friday, the actions of shock drones were practiced with the delivery of bomb strikes on a conditional enemy.
Payambar-e Azam 15 exercises are annual and include rocket launches and drone actions
aviation
... It is noted that this year the maneuvers are being carried out against the background of deteriorating relations with the United States and the emerging tension in relations between the two countries.