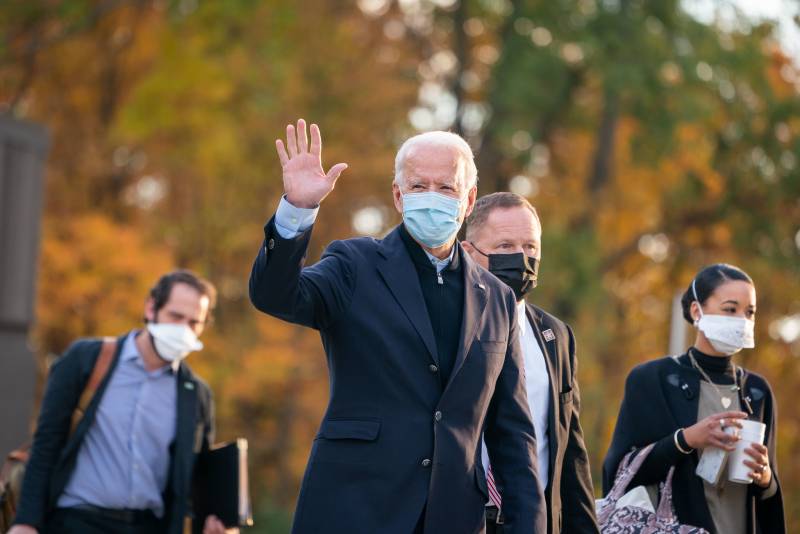 US President-elect Joe Biden has shown weakness. This is the opinion of those in the United States who expected Biden to act as a guarantor of stability and security in the country.
The reason for such judgments in the States was the news of Joe Biden's refusal to use the Amtrak high-speed train to arrive from Delaware for the inauguration ceremony in Washington. Initially, Biden's team stated that it was by rail that Biden would arrive at Union Station, from where he would proceed to the Capitol. This station is located very close to the Parliamentary Complex in the District of Columbia.
The American press reports that Joe Biden made the decision to abandon rail transport for his trip to Washington "for reasons of his own safety." Biden's team believes protesters could block the train station and prevent the president-elect from reaching the ceremony.
This argument gave rise to some rather caustic statements from Biden's opponents. Here are some comments on American social networks:
If he and his team did not steal votes in the elections, he would not be so concerned about his own safety. So there is a sin.
Biden will be driven in an armored car with an escort of National Guard, police, FBI fighters on an intricate route. Perhaps this is the most expensive and strange inauguration in our entire
history
.
The President-elect of the United States on the territory of the United States is afraid for his safety - what is this? ..
Recall that the inauguration ceremony of the 46th US president is scheduled for January 20 with unprecedented security measures. Up to 22 thousand National Guard soldiers are planned to be sent to Washington by this day. Some of them have already been quartered right in the Capitol building. Many have an automatic
weapon
.
On January 20, Biden's opponents are also planning the so-called "Millionth March of the Militia."
Trump, as you know, will not be present at the inauguration ceremony.